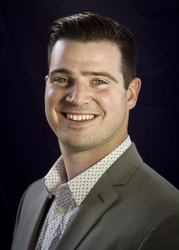 Jon Kovach Jr

Heber City, Utah
Performance Coach, Business Coach, Executive Coach
Amplified Minds Mastermind Facilitation
I help sales teams crush their annual sales goals and increase productivity. I coach, consult, practice and roleplay with professionals so they can take massive action towards their tasks and goals.
About Me
Jon Kovach Jr. is an award-winning public speaker, top-rated accountability coach, and a renowned implementor of strategic business and communication plans. He has helped multi-billion-dollar corporations, including Coldwell Banker Commercial, Outdoor Retailer Cotopaxi, and the Public Relations Student Society of America, exceed their annual sales goals. Jon has designed a 6-week accountability coaching course that will help you and your sales teams exceed their annual sales goals. With a 98.5% achievement rate, Jon will help you discover tools and skills to achieve advanced levels of success. Jon also coaches, consults, practices and roleplays with professionals who are willing to take massive action towards their daily tasks, priorities, and goals.
Jon is the No. 1 performing accountability coach at Amplified Minds. Jon helps people discover their vision, attack their goals with relentless action, and educates them on how to succeed at 10X levels through personal and professional accountability methods as well as through mastermind methodology. Jon has helped and coached thousands of professionals on their goals and achievement strategies.
Examples of the goals that my clients are working towards:
-Increase monthly sales
-Develop better client relationships
-Increasing sales in B2B
-Increasing sales in B2C
-Training entire sales teams
-Increasing accountability and follow up
-Overcoming mindset limitations
-Building a network/business from scratch
-Writing a book
-Developing/Finishing a course
-Help coaching clients achieve their goals and fulfill their coaching program
-Starting a podcast
-Advance communication scripts
-Closing more sales
-Hate job and changing careers
-Improving confidence
-Improving professionalism
-Gaining more leads/contacts
-Creating sales funnels
Jon believes that coaching isn't a sideline gig. Instead, Jon focuses on your main priorities and will utilize mastermind methodologies to work with you in resolving your challenges.
Reviews
Do you agree that your ability to communicate is your #1 tool as a salesperson? Have you ever hesitated, stammered, or stumbled over your words when talking with a prospective buyer? Are you missing opportunities for building your business because youre winging it? Talk to Jon. Hes helped me build confidence through role-playing real-life scenarios so that I feel confident BEFORE I see prospects. And finally, Jon has 2 qualities that many sales or performance coaches youll run into simply do not have. He is *positive* and *adaptable*. I highly recommend Jon. Good luck. -Sage R., Sales Representative

Sage R.