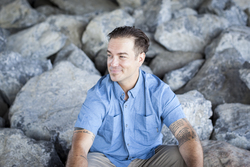 Jon A Archambault

Cochrane, Alberta
Health and Fitness Coach, Leadership Coach, Life Coach
Military Veteran, Special Forces, First Responders, Trauma Specilist
Someone who is deeply invested in making change, who desires to achieve their goals or to heal. I am here to lead/guide them to a new life.
About Me
I am an Author, Mental Health Advocate and Certified Life Coach dedicated to helping my clients maximize their potential whether as entrepreneurs, or leaders within their organizations. As a veteran and former police officer I also help military members and first responders confront the effects of trauma and successfully transition to new careers.
I am a Canadian Armed Forces (CAF) - Special Operation Forces veteran and served as a Frontline Police Constable with a combined 18 years of service. In 2019, I was diagnosed with Complex PTSD, disassociation, depression and mental fatigue due to work-related trauma. Utilizing various therapies I developed an effective program that allowed me to manage my complex stress injury.
In 2021 I published my book Operation: Wired Differently, detailing my experiences and journey back to mental health.
Now I leverage my skills and years of experience to help others achieve their goals. As a Certified Life Coach I deliver results-driven strategies tailored to your individual needs. Whether you are transitioning to a new career, want to grow your business or improve your leadership skills I can help.
I am fluent in English, French, with facility in Spanish and Portuguese. Private Message me to discuss how Coaching can help you reach your goals.
Reviews
2 reviews (5.0)
Jon and myself started as friends. I was struggling quite a bit when he offered to coach me. I was hesitant as I had been coached once before and it was not a very good experience. Once we started coaching sessions, I didn't noticed much of a difference in our relationship as he is just naturally a good friend and a very caring and supportive person. He gives an honest and neutral perspective and experienced advice. He is selflessly there when you are struggling and he has a way of shining a positive light of finding the silver lining in the storm. Even warriors need help from time to time. Jon has made a very positive difference in my life and helped me to see a way through, helped me to find direction when things were difficult and I was struggling. He's always got your six.

Breanna
Jon's style of coaching breaks down managing a diagnosis into simple, easy to understand, manageable parts and offers practical solutions to improve your wellbeing in a way that is not overwhelming. He will challenge you by having you ask yourself the tough questions and will not let you get away with making excuses with a genuine care of bringing out your best self towards recovery. Jon is by your side, he will ensure you are not fighting alone, but will not let you falter either. We are stronger together, as long as you are willing to invest in yourself the way he invests his heart and soul in you.

Jen McMara