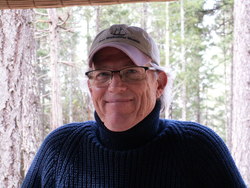 Jonathan Elliott

Grants Pass, Oregon
Relationship Coach, Life Coach, Business Coach
Certified Practitioner of Neuro-Linguistic Programming, Certified Master Practitioner of Neuro-linguistic Programming.
If you struggle with happiness, clarity, career, or need a leg up to your goal, consider me your new strategic partner. I help others navigate to their dreams with insight, perception, and hope.
About Me
I typically work with clients who are highly motivated to achieve their goals. They come to coaching with a willingness to be uncomfortable for awhile and the capacity for self-reflection. Many seek happiness and/or a sense of purpose in their lives. Many have never allowed themselves to put themselves first in their own lives, for a variety of reasons.
My work involves being deeply present and asking powerful questions. This results in the discovery of horizons clients have never even imagined. These conversations are life altering and profoundly self-empowering. Few things are as thrilling as helping co-create transformation in another's life.
My journey began with a dawning awareness some years ago of how profound my path has been and how it informs who I am today. My journey, along with my gifts, aligned perfectly with the coaching profession and its power to transform lives, one conversation at a time.
In 1976, with a B.S. degree in Business Management and a year of law school after that, I discovered I was never cut out for the corporate world and became a professional yacht captain for 24 years. I've never looked back at my decision to be self employed all these years later. In 2019, tiring of a long career restoring furniture and looking for a more meaningful way to contribute, I became a Certified Master Practitioner of Neuro-Linguistic Programming through the INLP Center in California. I continue working toward the coaching hours mandated for certification by the International Coach Federation.
So many express to me how they regret staying stuck for so long, in so much pain, thinking they could get to where they wanted to be on their own. It's always hard to hear that. But they're the lucky ones. We finally got to work together.
Lets chart a course toward your dreams today!
Reviews
3 reviews (5.0)
Jonathan is an insightful, thoughtful coach that guides with compassion and understanding. He asks powerful questions that help me to see my situation from a different perspective and I always walk away with fresh insights. Hes helped me to gain clarity in several sticky areas of my life.

Cathy V
I had occasion to work with Jonathan on an issue related to a 50 year friendship that has been floundering for some time. My goal was to be able to find a way to honor this long time friendship but yet be able to be respected for the person I am today. Jonathans good listening skills and insightful observations allowed me to look into who am I now, what has changed and what strategies do I see that are available to me to help move me forward toward my goal. Jonathan is grounded and respectful. I felt an easy rapport with him which allowed me to connect in an open, honest and straightforward manner.

Jackie
Jonathan is great! At a time that I was in search of a comfortable work - life balance, he was the glue that mended my broken pieces. We worked together, discovering new ways to solve what seemed to be impossible. I can say with the utmost gratitude that Jonathan was impressive in guiding and leading me toward finding a working solution for me, my employer, and my family. If you're struggling and have lost hope, I highly recommend contacting Jonathan.

J. Pope