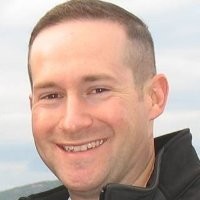 Executive Coach, Leadership Coach, Business Coach
West Point Graduate, Certified Value Builder
Are you a business leader who has the knowledge and drive but has hit a professional ceiling? My executive development coaching will help you improve your performance by growing yourself.
About Me
Whether leading soldiers in Iraq or team members as a small business owner I've always embraced being a leader and have had a constant hunger to get better. Even with personal success, I recognized that my greatest professional satisfaction comes from walking along side others and helping them achieve success. I enjoy working with others and witness them have a "lightbulb moment" where they understand what has been holding them back, or have clarity on an important decision.
I love staying up on the latest tools and ways to work smarter and more efficiently...but in today's world there are many smart people, and if you need to learn a tool, the latest tip, trick or hack you can watch a video, read a book or sign up for a class. However, even armed with this knowledge many business people find themselves unable to put what they have learned into practice and can still find themselves stuck.
My coaching focuses and digging into those root causes on where people get stuck and resolving those issues rather than resolving individual issues, when a similar problem will arise, but just in a different area.
If you need tips and tricks, I have over 20 years of leadership experience in the military and business world, an MBA and a degree from West Point. Still I don't know your business like you do. Let's work together so you can break through where you have been stuck and be the leader/executive/owner you were meant to be.
Reviews
Jonathan doesn't have any reviews yet.