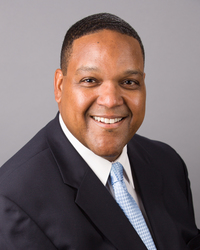 Jonathan Roberts PhD

Chicago, Illinois
Executive Coach, Business Coach, Career Coach
PhD, Emory University Coaching Diploma, Certifications - 360 Degree Assessment, D.I.S.C, Myers Briggs
Are you new in a role or trying to get promoted? I coach leaders who are new or in transition, I will guide you on how to transverse your corporation and effectively lead and manage your career.
About Me
I coach leaders who are either in transition or waiting for a transition and need to improve their leadership skills.
Do you feel like you're unprepared for the next big role? Are you being passed over for promotions with very little feedback? Are you tired of not receiving the recognition you deserve and the compensation that comes along with a new role within your company? Have you heard "next time" one too many times?
There is no reason to stay in a dead end job or accept the myth you're not promotable. You should no longer accept the backseat and watch the other team members have all the fun. When the next promotion comes up, don't you want to be in a position to say "this is my time" or not be overwhelmed with the new responsibility?
I have hands-on experience leading and guiding individuals on career and life decisions. For over 20 years I have led hundreds of people in Fortune 500 companies and for the past 5 years, I have led Onyx Management Consulting, LLC, a coaching and consulting firm.
I have a Ph.D. in Organizational Leadership from Capella University and an Executive Coaching Diploma from Emory University. This educational background in conjunction with real world work experience allows me to comprehend the practical and theoretical issues you are facing.
My coaching approach involves Brain Based Coaching. Simply stated, we focus on three areas: Mindfulness, Cognitive Thinking and Emotional Intelligence. My clients have communicated to me this approach, has opened them up to not only themselves, but others around them. They indicate their confidence has soared and when opportunities present themselves, they are ready to strike!
I love to coach people from all walks of life. Your industry or company does not matter, the size of your organization does not matter. In fact, the only thing that matters is you...you making progress and growing in the area(s) you desire.
Now scroll back to the top and book your free consultation now!
Reviews
4 reviews (1 verified) (5.0)
Jonathan was kind enough to take me on as a client and spent 13 weeks helping me to re-establish a mindful and purposeful career path. He was empathetic, intuitive and unafraid to hold me accountable when I needed it. As a result of our time together I am better prepared to take my career to the next level. Thank you, Jonathan, for being a critical influencer in my professional journey!

Amanda Perez
Jonathan is an insightful leader who generates pragmatic and actionable solutions to enable leadership success based on years of leadership experience within Fortune 500 companies. His thoughtful, balanced and unbiased approach challenged me to go beyond to reach goals. One conversation with Jonathan should help anyone see the value he can bring.

Verchele Wiggins
Jonathan Roberts coaching has made a tremendous impact for our employees and company. His ability to adapt and adjust to our employees throughout the organization is huge. His approach, method and flexibility were all key factors in the success of this program. We will be doing additional rounds of coaching as we continue to invest in our employees for their growth and the growth of the company.

Jay Vela
I have to say prior to working with Jonathan as my executive coach I really struggled with the dynamics of the organization. Particularly, working across departments with other leaders. What Jonathan did for me was provide a sounding board, hes a great listener. At the end of the sessions I discovered I had the answer all along, I just needed direction on how to effectively deal with the situation and Jonathan was great in helping me grasp the solution to the problem. I highly recommend his coaching style and abilities.

James B.