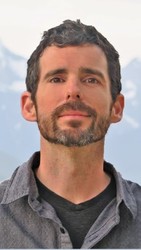 Jon Wichett

Revelstoke, British Columbia
Life Coach, Performance Coach, Health and Fitness Coach
Mindset Coach, NLP Master Practitioner, BSc Psychology, Climbing Coach
Do you have ambitions for a more fulfilling, adventurous life? Holding back on a career change, moving to a new city or traveling? I'm here for you to pursue opportunity with confidence & clarity!
About Me
It is amazing what the right mindset can do! Are you here looking for positive change yet something is holding you back? You are right to feel there is some unlocked potential, none of us will know our full potential without searching for it. My coaching focuses on working towards well aligned goals to progress your career, relationships, personal objectives or self development. My slogan is "create choices, pursue goals, discover success".
Besides my coaching experience, I have a background of training & guiding people in adventure sports for 18 years, in that time I have learnt so much about creating aligned goals, motivational strategies, dealing with phobias, managing expectations, comfort zones, self-limiting beliefs, and thriving under pressure. Mindset coaching provide effective tools & resources to help identify challenges / goals, implement new strategies, and obtain well aligned outcomes. We all know that wonderful feeling of moving in the right direction - I work with people to create choices, pursue goals, and discover success.
NLP and life coaching is not magic - gathering & encoding information is something we all do subconsciously, yet exploring 'how' we do this creates an incredibly efficient, powerful self-development tool. Clarity, transformation and self-congruence can be achieved in a short space of time. This is achieved by helping you identify problems, move towards goals, and show you how to achieve them in a realistic, sustainable manner.
I create a welcoming atmosphere for clients, and have a genuine interest in working together to create new choices. The coaching process is there to create congruence and alignment - that feeling of being on the right track.
Currently, I work exclusively online (zoom calls, skype, etc). Phone calls can be arranged if desired but I generally recommend it as much more effective to communicate on webcam.
I look forward to meeting you!
Reviews
3 reviews (5.0)
I'm usually a carefree and go with the flow sort of person and I found it often lead to me being unmotivated and directionless when I was without a strong outside force/influence/consequence to compel me to action. In my sessions with Jon his professionalism and warmth created a space I felt safe within to delve into and explore my feelings associated with my lack of motivation and direction. During my sessions Jon helped me tweak some of my perspectives and helped me with unique strategies to self motivate and overcome feelings of guilt and laziness. The strategies aren't second nature yet but I love using them and find them so effective. I accomplish so much more in my day now without feeling like I've compromised my relaxation time and oddly feel like I have MORE time to relax as I'm not stressed or feeling guilty anymore.

Marilyn, Chef, Canada
I thoroughly enjoyed my two sessions with Jon. He is very professional in his approach, takes great interest in you and helps you unravel your own personal limiting beliefs and come up with a strategy that is unique to you and actually works. I was a little nervous going into the session, but felt amazing at the end of it.

Kat, Wellness Coach, Revelstoke
During lockdown I was feeling unmotivated with life in general. I was low on energy, didn't feel like I was achieving anything and just wasting my life away. During my sessions with Jon I got a different perspective, I managed to find areas in my life where I was in fact being productive and my outlook changed to appreciate the free time I had rather than feeling like I was doing nothing. Now I am very happy to say I have a balanced life of being productive and working on my business some days, and appreciating the relaxing comforts of just reading a book other days. I don't feel stressed about being lazy or not reaching my targets, I'm seeing the positive intentions behind my behaviors.

Julia, Bookkeeper, Canada