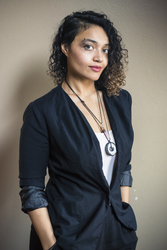 Jordan Matthews

Denver, Colorado
Life Coach, Relationship Coach, Spirituality Coach
I work with women of color to transform personal blocks into power so they can live a life of authentic self expression. I help my clients establish healthy boundaries and clear visions and goals.
About Me
I desire powerful clarity, unshakable authenticity, shameless expression, and unwavering belief in oneself for myself and all individuals. It is in this plane that we will meet and heal ourselves and each other.
You have everything you need within you and around you already, and we will clear blocks out of the way so that you can continue to access and use this innate power.
It is my intention and my practice to be a mirror and hold unbiased, objective space for you to go on your own journey of self-discovery while I facilitate a safe and integrated experience.
I specialize in self-love, trusting oneself and opening up to one's own intuition, transmutation of personal blocks into personal empowerment, and non-traditional relationship coaching.
I believe in Self as Self-Healer and this is the general context in which we enter this space together.
My background is in Shamanic Healing, leadership, and personal development, and I use these tools in each session to create a unique and intuitive experience based on where you are in your life, what you are taking on, and the kind of guidance that you are seeking.
I am currently working out of Boulder, Colorado.
I provide sessions either in person or remotely by video chat or phone call.
Reviews
Jordan doesn't have any reviews yet.