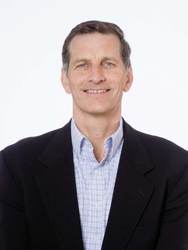 Joseph Domask

Potomac, Maryland
Performance Coach, Leadership Coach, Life Coach
Certified Professional Co-Active Coach (CPCC) Training Completion, Leadership & Authority in Groups, Lean Six Sigma Yellow Belt Training Completion
I work with individuals who seek change and growth. Are you seeking to uncover your strengths, better understand what holds you back, and unleash your talents and passions? Let's get started.
About Me
Coaching can be an extraordinarily powerful experience. I thrive on sharing the gift of coaching with individuals who are pursuing growth and empowerment. I offer Empowerment Coaching as well as Leadership and Performance Coaching. Empowerment coaching focuses on the whole person and offers individuals a rare opportunity to step out of the daily grind and reassess the subtle stream of self-talk that dominates our sense of who we are, what our outlook is, and what holds us back from doing greater things with our lives. Leadership and performance coaching focuses specifically on how individuals can become stronger and more effective leaders and enhance their performance on the job.
Most of my career has been devoted to developing and leading high performing individuals, teams, and organizations in the federal government, private sector, academia, and non-profit sector. See more about me on my website (DoMar Learning & Leadership) or LinkedIn.
My experience includes managing small and large teams and driving large-scale enterprise initiatives across highly diverse institutional environments. I established and built new internal learning and development (L&D) organizational units and led these teams in successfully designing, delivering, and evaluating broad portfolios of employee development services to workforces ranging from 35,000 to over 70,000 employees.
I began formal coaching in 2016 and have worked with internal clients on leadership and performance and with other clients on broader empowerment coaching challenges. The rewards I receive by seeing my coaching clients grow, evolve into more powerful and grateful individuals, and achieve goals they previously saw as out of reach are immeasurable.
Apart from my professional experience, I have a full life. In addition to spending time with family, reading and writing, I am an avid long distance trail runner, adventure seeker, 100-mile trail run finisher, Ironman finisher, and recovering rugby player.
Reviews
2 reviews (5.0)
I highly recommend working with Joe. Joe has a unique combination of profound empathy and pragmatism that allows him to meet you where you are. His open-mindedness and shrewd observations enable him to impact people of all natures (extroverted, introverted, type A, academics, professionals, etc.), across all professional levels (entry-level to senior management) and in different life stages (senior management thinking about how to improve team dynamics and effectiveness, individuals in transition or those simply desiring to define their own goals and professional path more clearly). Joe helped me gain clarity around my strengths, identify ways in which my own fear or insecurity was holding me back and consider alternative paths I had not yet contemplated. I found his price structure to be reasonable, if not generous, for the time and effort he invested on me. I can honestly say working with Joe allowed me to take necessary steps to grow personally and professionally.

Julianne Baker Gallegos
My experience with my coach Joe Domask was excellent. Joe was a sure and empathetic guide. Aside from his obvious wealth of knowledge and extensive "toolkit" what I appreciated most about Joe was his holistic approach. Although I came to him for help in solving a career challenge, he got me to see the impact other factors in my life were having on the decision. It was very revealing. At the end of our process I came to a very different conclusion than I'd originally envisioned but I saw that it had all unfolded quite naturally. I really valued the insights I gained. In that, Joe didn't so much lead me as walked with me to where I needed to go. I heartily recommend Joe Domask as a coach.

David W.