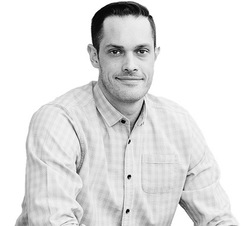 Joseph Wilner

Mission, Kansas
Life Coach, Career Coach, Leadership Coach
LCP, MLA
I help people gain clarity on their values, vision, and mission, so they can take action to create a more fulfilling and thriving life.
About Me
I'm a licensed clinical psychotherapist (LCP) and certified life coach who helps people live with greater purpose, power, and presence. I provide a system to help people clarify their vision, build confidence, and take action to grow into their potential and achieve their personal and professional goals. I also provide formal career coaching and counseling for those looking to gain clarity with career path or career change.
Contact me to learn more about how I can help you create a full, rich, and meaningful life.
Reviews
3 reviews (5.0)
"I hired a coach to establish a new career plan and create better work habits. I was unmotivated and uninspired at my current job and my performance reflected this. Coaching helped me gain clarity on my values and the jobs that aligned with my natural strengths and personality. After 3 months of coaching, I found a new role with a company that better fit my core values and interests. I can be home with my family more often plus will be doing work that is more fulfilling. Totally worth the investment."

Brad T.
"After only two sessions of working with Joe I made an important decision to cutback hours from my job and focus more time on my virtual assistant business. This was something I wanted to do for over a year and never got the courage to do so on my own. This one change has dramatically changed the dynamics of everything in my life. I have more control over my time and am moving toward my ultimate goal of leaving my full-time job and starting my own business."

Annette Cantu
"From day one, the coaching process was transforming. Joe has an incredible innate ability to ask the perfect questions to make you really think & discover your true calling. Then he uses his intuitiveness, intelligence, and many tools he has gained through education to ultimately help you move forward. When I started coaching I knew what my calling was, but had pushed it away because I had become too scared to "waste" my time focusing on what I thought was out of reach. Joe brought the truth out of me, helped me gain the courage to take the important steps to make it happen, and gave me the loving, consistent accountability I needed to stay on track."

Jenn Lari