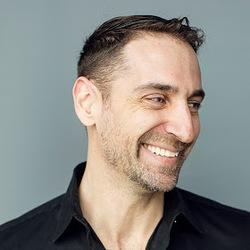 Joseph Zito

New York, New York
Executive Coach, Business Coach, Entrepreneurship Coach
I help professionals truly desirous of the highest performance & success to avoid landmines, break through the biggest challenges & develop new super-powers with tried-and-true, proven formulas.
About Me
I'm truly fortunate to have been a prosperous executive at some of the most successful & complex businesses, both early-stage start-ups and large global enterprises.
And I've done so with work-life balance, health, and sanity.
Mr. and Ms. Executive, I share your ambition and I know your pain.
Creating great success hasn't been easy, yet it didn't have to be so hard either.
I wish to help others with those approaches that I learned the hard way or much later than I could have.
Thus, my uniqueness as a coach & consultant centers first and foremost upon my experience as a successful executive in high-profile, high-stakes, high-challenge businesses.
• I've had to build & present compelling cases for the 7th richest (and 3rd most mercurial) man in the world.
• I've successfully navigated scenarios as challenging as a market event crushing 1/3 of total revenue overnight - the night before submitting the annual budget!
• I've been "in the (board)room where it happens."
• And I've done this while also investing in a successful marriage and parenthood of two amazing children - each a full-time job itself.
I perpetually study, apply, and succeed with various methods for driving and surviving difficult change.
As a coach & advisor, my sole focus is to bring these methods to the lives & businesses of those who are truly serious about doing the work to achieve the most outstanding goals.
COACHING APPROACH
• Employ data, systems, process, and tech as a pragmatic approach to creating success.
• Apply formulas and frameworks proven to drive & sustain change (both individual and organizational)
• Leverage deep experience as an operating executive.
BUSINESS EXPERIENCE
• 20+ years in operating roles within corporate environments
• Management of $150M P&Ls
• General Mgmt ownership, across Sales, Services, Product, Marketing, Operations, Commercial & Corporate Strategy, Learning & Development
• Significant M&A experience: 2 successful exits & 8 acquisitions.
Reviews
Joseph doesn't have any reviews yet.