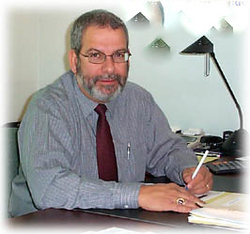 Joseph Petraglia

Montreal, Quebec
Business Coach, Executive Coach
Hunter College, 24 years experience as a coach
I coach creative people that have an inspiration to start a business, or need help with an existing business. Also coach people who want to increase self-awareness, confidence and personal development
About Me
I'm a management consultant by profession with 24 years of coaching experience and 36 years of business experience. My core competencies include the ability to quickly understand challenges, implement solutions and deliverables within a well-defined time line.
Services Offered:
· Business Coaching (sessions are typically 1:1)
· Starting a new business
· Increasing profits
· Fulfill your dreams
Additional Services I Can Help With:
· Workplace conflict and tension
· Owners/partners & shareholders disagreements
· Personal development
· Improve a specific area of performance
· Applying for a business loan
· Understanding cash flow needs
· Unlocking potential
· Improving relationships

Benefits:
The strongest individual benefits from coaching can be increased self-awareness, increased confidence, and improving business knowledge and skills.
Deliverables:
Coaching services are conducted on location or by telephone call, or by Skype. I see clients on Tuesday, Wednesday and Thursday, with Mondays reserved for office work. Office hours are from 8:00 am to 5:00 pm (EST). Fridays are reserved for professional development and conducting training seminars.

About Joseph:
Joseph is married, open minded, and a very friendly person. When not working he and his wife are at their family farm caring for 2 horses and 11 homeless cats. A native of Long Island, New York, Joseph served as a Platoon Sergeant in the Vietnam War. Joseph attended Hunter Collage, University of New York and graduated from the U.S. Army Non-Commissioned Officers College at Fort Sill, Oklahoma.
Let Joseph use his coaching and consulting experience of +3,000 completed engagements to help YOU!
Reviews
10 reviews (5.0)
"Joseph, I truly enjoyed working with you and your experience was helpful throughout the engagement. Your dedication was something I have rarely seen in my 15- year career. Most notably, the $5M tax incentive you were able to achieve via the State of Michigan, Economic Development Agency was a variable I did not expect. Your professionalism was duly noted, and I speak for our entire team in thanking you for a job well done."

Frank Romano – CEO & Founder Swift International – Toronto, Ontario Canada
Astoria Consultants through Joseph Petraglia assisted Biomedical Waste Systems with outstanding service, insight, and advise in starting our business. Specializing in the disposal of infectious medical waste Joseph responded immediately to our needs and I was constantly impressed with his solution driven attitude.

Frank Tucci – Managing Director Biomedical Waste Systems – Laval Quebec Canada
"In one-way or another, Joseph has been advisor to our company and me personally for more than five years, helping us with internal operating solutions, as well as branding and just to many other tasks to write about. Great guy always has a smile and the openness to help. I gladly recommend his services to anyone seeking to improve or expand their company performance."

Mike McMullen – Principal Master Carpenter Mike McMullen Company – Montreal Canada
"Worked with Joseph on a major Class B Telephone Switch upgrade. In his capacity as Lead Consultant for the project, he clearly demonstrated leadership qualities in keeping the entire team focused and brought a successful completion to the project while respecting all deliverables and deadlines."

Juan Priotti - Telephony Engineer - Tallinn Estonia
It was an incredibly experience working with Mr. Petraglia. Specifically, he helped determine pricing strategies for ocean perch, shrimp, and scallops. He identified new opportunities and directions that could not have been obtained as quickly by any other means.

Lyndon Johnston CA – Controller Highland Fisheries – Glace Bay Nova Scotia Canada
"Great Deliverables" - We are happy with the results of Joseph Petraglia's work for Buckeye Security in Cincinnati. In the first phase of his mandate he coached us on several internal human resource issues we were experiencing. A year later, we contacted Joseph to assist with expanding to new markets. He created a strategy for us to expand our company from operating in three states to eighteen. Joseph is innovating, smart and possesses the skills to get the job done.

David Goldstein – CEO Buckeye Security - Cincinnati Ohio USA
Joseph's business consulting skills were helpful in increasing our "share of market" for our company. He is a good listener, keen communicator and excellent executive coach. Joseph performed, on time, and on budget. That says it all!

Anthony Fusco – La Salle Quebec Canada
Thanks for mentoring us when our business was experiencing growing pains. Right from the beginning your telephone support was outstanding, and you were able to answer all our questions and provided us with positive solutions. Also it was a good decision to keep you on afterwards. Should the need arise, feel free to use my name as a reference.

Ronnie Ingle – Principal Ingle Welding and Blacksmithing – Romance Arkansas USA
"In the effort to increase efficiency the Board of Directors at Imperial Tobacco's North American head office decided to outsource our Accounts Payable department. After interviewing several small and large companies to assist this the complex project we chose just the right boutique company to assist us. We continued to use the services of Joseph Petraglia in Montreal from the firm Astoria Consulting. They responded immediately to our needs and I was constantly impressed. They found viable solutions for us regardless on the nature of the issue."

Christian Trépanier – Division Head and Corporate Controller - Imperial Tobacco Canada
Joseph has been my coach the last two years and I am delighted with his approach and insight. He is inspiring and although he provides me with advice during our telephone meetings, he is never judgmental. His experience and knowledge in helping my business to grow has been amazing! I recommend you try him out.

Cindy Yao – CEO & Founder at Can-Share Connects - Montreal Canada and Beijing China