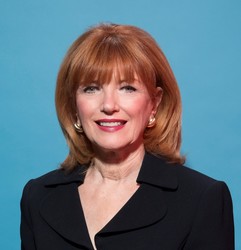 Joy Davidson

Toronto, Ontario
Life Coach, Relationship Coach, Family Coach
Certified Coach Practitioner
I coach women of all ages who are struggling with relationships, fears, low self esteem to help them reach their full potential and find the life they want.
Details

Toronto, Ontario M9R 1Y4
416-819-2295
Send Message
Hourly Rate: $100 to $150 Canadian Dollars
Gender: Female
About Me
If you are a woman who is struggling with relationships, fears, low self-esteem, addiction and pessimistic/negative thinking and want to gain confidence, reach your full potential, and discover your true self. I can help you. Together, we will look at what is holding you back from having the life you want and were meant to have.
I have been where you are. Many years ago, I was in a very unhappy place, filled with anxiety and fear, and drinking too much. On the outside my life looked perfect, comfortable, beautiful home, loving husband and two great sons. However, on the inside I felt hopeless, anxious, filled with despair. I was at an all time low. I continued to do all the things that were expected of me, but not looking after myself. Everyday was Groundhog Day – doing the same thing over and over again – I was MISERABLE.
I knew my life had to change. I remember unexpectedly waking up at 3am on a winter night and saying out loud "I can't live this way another day ". I finally had an awakening. I wanted to be happy and have the freedom to live the life I was meant to live. I knew I needed to quit drinking – that would be the first step I would take but little did I know what the next twenty years would bring me!!
Through the gifts of recovery, I started my journey. I wish I could tell you the struggle stopped there and that my life was perfect – that's when the work began.
As years went on I held more senior roles in the not for profit sector and eventually as an executive director of a large portfolio in a hospital foundation, with as many as 15 people reporting to me. However, I was happiest when I was helping other people, most fulfilled when I was coaching friends and coworkers. With my 20 years experience of mentoring women and as a Certified Coach Practitioner I can and will help you get 'unstuck'.
Whether you believe you are undeserving or incapable of change I know you can do this, because I did.
Reviews
Joy doesn't have any reviews yet.