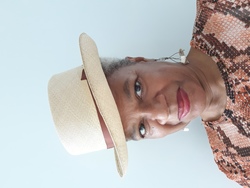 Joyce Barr

Federal Way, Washington
Retirement Coach, Entrepreneurship Coach, Life Coach
ICF (ACTP); MPA,
I assist single, female baby boomers retired or retiring soon. Through shared experiences, guidance and support we create a successful retirement strategy especially when considering a move overseas.
About Me
BLAST! Tours & Coaching, is an all-inclusive service that sets you on a life-changing course through retirement coaching and look-see tours to jump start your life abroad, especially if it is Panama, a top retirement destination.
BLAST! Coaching supports baby boomers primarily, especially single females who after a lifetime of independence or loss of loved ones, now find themselves on their own. BLAST! Coaching provides support through an on-line coaching program where a retirement plan is created through a series of informed, confident choices, suitable to your lifestyle needs, specifically as it relates to housing affordability and/or long-term care planning. A customized plan is mapped out in attainable goal setting stratagems. As a result, BLAST! Coaching provides each client with a results-driven, value-added experience.
BLAST! Coaching helps clients respond to such questions as: How will I survive retirement and live on my own with a fixed and limited income? How will I manage my healthcare needs to stay strong, both physically and mentally? And as a solo retiree, with limited or no support - How I will spend my final years? Will I be able to meet/make good friends who themselves are on a similar journey?
BLAST! Coaching addresses these questions as well as the following challenges and/or struggles many single retirees face:
Fixed/Limited Income
Financial Insecurity for a Comfortable Lifestyle
Poor to Moderate Health Issues
Loneliness/Isolation
Lack of Motivation, Purpose
With forty plus years' work experience as a public servant, (now retired), most recently as a developer, owner, and manager of affordable (subsidized) housing communities, serving marginalized and senior households, my professional background in management consulting, technical assistance and program development, combined with my education and professional training makes me uniquely qualified to help Boomers navigate critical issues head on with ease of anxiety, confidence, and grace.
Reviews
3 reviews (5.0)
Joyce was very instrumental in helping me move abroad from the United States after I retired. I was able to acclimate quickly to a new culture with her assistance. She was very knowledgeable about the process and took time to cover all the details many people might not think about. Her coaching helped alleviate many of the fears I had about starting a new life abroad at the age of 64. Not only is she knowledgeable about the process, but her first hand experience is invaluable. I highly recommend Joyce as a coach for any "baby boomer" who is considering a move abroad.

Melody
Met Joyce Barr and her Blast Tours over a year ago- her people and coaching skills stood out immediately. She was warm and highly engaging-giving of pertinence relevant information -- quickly responsive to my questions and concerns. We are in constant contact -communication throughout the pandemic- she has coached me through all the highs and lows. Not only is she a sound -great coach - she is also a caring human being who listens well and understands the ins and outs of the travel world. Her decisions are based on experiences- she has done- which gives me peace of mind when it comes to making decisions best for me. Highly recommend! 5 Stars

Sandra/ Sallymatu
I enjoy working with Joyce, she is easy to connect with and has a genuine understanding of how to help me move forward. Her approach is very holistic!

Jessica