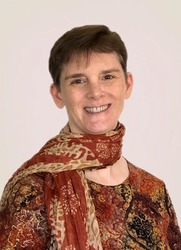 Joyce Collins

San Antonio, Texas
Life Coach
BS, MS, Certified Professional Coach (CPC),Energy Leadership Index Master Practitioner
Are you a woman so stuck in fear, pain or doubt you can't imagine not feeling it, much less experiencing joy? Working with me will empower you to transform your life from just surviving to thriving!
About Me
I help women transform their lives from just surviving to thriving. What does that mean? It means I help empower women who are struggling with fear, lack of direction and low self-esteem to transform themselves into confident, secure women who love themselves and lead fulfilling lives. Will you ever experience fear, doubt or low self-esteem again? Yes, but you won't be paralyzed by them. You'll have the skills and confidence to not only overcome them but grow from them.
As an incest survivor, I know well how debilitating emotional pain and self-doubt can be. For 14 years, I anesthetized myself by taking a prescription anxiety pill when my flashbacks came. While I was waiting for the pill to kick in, I'd eat sweets (preferably chocolate) in a continuous stream of hand-to-mouth for the instant relief sugar brings.
Not only was the relief temporary, but anesthetizing myself also reinforced the belief that it's not safe to feel - I just can't handle it. This thinking held me back from learning, growing, thriving, finding emotional stability, and becoming aware of the amazing person I am.This amazing person now knows that lasting peace comes from honoring my feelings by letting them flow.
Clients come to me with goals such as finding a fulfilling job, overcoming fear, loving themselves, and many more. My clients benefit from the insights I gained through my experiences and something else unique to me - my poetry. I find that clients identify with the authenticity of my poetry. As one client put it, "It is so honest."
My coaching philosophy is that clients have within them the solutions to their problems and pathways to their dreams. I learned this secret through the world-class training I received at Institute for Professional Excellence in Coaching. I partner with my clients to achieve their goals by asking meaningful self-discovery questions and assigning empowering homework. I also hold my clients accountable to do the hard work that coaching entails.
Reviews
I worked with Joyce for 3 months. I had just been let go from my job, I was in complete shock. I was worried about how I was going to provide health insurance for my son. In my complimentary session, she asked me to name 3 wishes for myself. My first 2 wishes were to find the right career for myself and provide for my son. My third wish was to learn how to love myself because I hadn't in a very long time. I'd gone through a divorce, and there were a lot of life-changing things I hadn't really addressed or dealt with, and I was using coping mechanisms from my childhood that didn't serve me anymore. Through our sessions we worked through all of that, and by the time we did our last session, I was feeling very very strong. I will work with Joyce again to take my next steps because I have taken great steps, but I feel there is more to do. I can't recommend Joyce Collins any more than I do. I recommend her coaching very very highly, and I think everybody should take advantage of it, especially when you can do it from the comfort of your home on the phone, and also get additional coaching by text in between sessions.

Kristin, Non-Profit Fund Raiser, San Antonio Texas