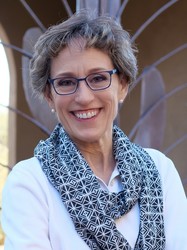 Judy Cirullo

Celina, Texas
Executive Coach, Business Coach, Team Coach
BS, CPC, C-IQ Certified, Culture Fix Founding Actuator, Team Advantage Certified, WHY.os Certified
I work with executives, business CEOs, and leaders who want a better work-life balance, including developing others, delegating more or transitioning from a current position;clarity and action are key
About Me
As a seasoned practitioner and an executive and team coach, I contribute to the transformation of CEOs, leaders, and their teams by navigating through the complex and developing clarity-driven action with intentional purpose.
While owning 4 private practices, I realized that developing others as leaders was critical to transforming and maintaining the best culture. Throughout this journey, I gained experience leading, mentoring, and developing others while learning from my challenges, mistakes, and successes.
I developed my coaching style and expertise by becoming a certified professional coach (CPC), followed by several certifications. These include: ICF-certified coach, Certified in Conversational Intelligence, Founding Actuator for the Culture Fix Academy, WHY.os Certified Coach, Certified Team Advantage Coach, and Core Dynamics Leadership Specialist. These support the system and approach I use with my clients as I partner and work with executives, CEO's and leaders. The robust coaching approach that I have developed continues to have a dramatic impact on leaders and their teams. It infuses the latest research utilizing the neuroscience of conversations to help develop a new breed of leader, the leader as a coach, personally and professionally.
I create a safe space to discuss fears, frustrations, challenges, and desires. But I will also challenge assumptions and limiting beliefs to bring clients out of their comfort zone, ultimately leading to their desired wants needs, and goals. My clients consistently tell me that when they started the coaching engagement, they had no real idea how impactful and effective the coaching relationship would be in helping them accomplish their goals. Here are some of the words they choose to describe our working relationship: "compassionate, but candid," "listens beautifully, but keeps me focused," "helped me gain precise clarity about what I wanted and helped me get there", "I have a better work-life balance"
Reviews
3 reviews (5.0)
Judy is passionate about her work of helping others. I had the pleasure of working with Judy for a little over a year while she was my business coach and later became my life coach. I am forever incredibly grateful for her coaching and for helping me see things that I couldn't see. Because of her coaching, I was able to claim my life, and she helped me accomplish this in a unique way tailored to my needs. The connection, relationship, and accountability that emerged allowed me to accomplish more than I thought were possible. If you want to get out of a rut and stop repeating the actions that hold you back personally and professionally, I highly recommend you contact Judy for all of your coaching needs. The time is N.O.W. No Opportunity Wasted.

Maria Castillo - Operations Manager @ Amazon
I started leadership coaching with Judy a little over a year ago after I had been in my position as clinical director for only a short time. When I started with Judy, I didn't feel very confident in my position and I felt uncomfortable having difficult conversations with team members. Judy has been able to help me grow in my own self-awareness of my leadership style and learning how my energy levels can affect the rest of the team. I now feel confident in my position and have learned some great tactics for navigating those tough conversations. I would highly recommend leadership coaching with Judy to anyone in a leadership position.

Alta Rebekah (Haddock) Gillin, PT, DPT, OCS, CSCS
"Judy has helped me create a more positive company culture with improved self-awareness and strength. Judy has helped me navigate the tough challenges of owning a private practice through her leadership and business consulting. She mentored me in building self-confidence with strategies and tools to weather the storms of owning your own business. Judy helped me to recognize my leadership style and ways to align my values with my work. I highly recommend Jud to anyone struggling with leading other employees and other challenges of owning your healthcare business. She has been an invaluable business and leadership coach, and because she had her own business, she understands what it takes to keep going in a positive direction. Thank you, Judy, with endless gratitude."

Julie Bergmann, PT, DPT CEO, Private Practice Owner