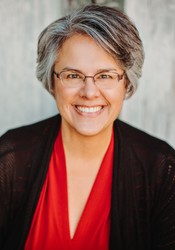 Judy York

Frederick, Maryland
Leadership Coach, Executive Coach, Business Coach
MSIS, Integral Master Coach(TM)
Former Inc. 500 CEO leveraging one of the most advanced maps of transformation ever created to help executives and entrepreneurs of growing companies transform themselves into better leaders.
About Me
Beyond the bravado of the boardroom, there is a place where it all catches up with you. Exhaustion, fear, frustration, and doubt begin to creep in. You knew it wouldn't be easy running your own business and now, despite your success (or maybe because of it) it feels like the business is running you. You know deep inside there's got to be a better way. You've read books and blogs, taken courses and webinars. You've even printed off the five steps to get you where you want to go and taped them to your bathroom mirror. But the leadership challenges of running a growing company continue to snag you:
• The more you grow, the more your workload builds
• Your fingers are plugging the holes in the dam, holding it all together
• Your employees are not doing what you need them to
• Work that drives your passion is still elusive
• You can't say no to all the requests and demands for your time
• You can't turn it off and really unplug for fear of losing it all
There is a better way forward. As the former CEO of an Inc. 500 business, I know about fast growth and the stresses and challenges entrepreneurs and executives face. For over a decade, I've been affiliated with Vistage, the world's leading business advisory and coaching organization, giving me depth and breadth of experience across multiple industries. As your coach, I'll walk with you as a wise and compassionate guide through the co-creation of a unique and customized Integral Coaching® program that not only considers your own gifts and growth edges, but also the climate you and your business are operating in.
Whether you are running your own business or are a key cog in a much bigger enterprise, if you are ready to have real conversations about what is challenging you, let's talk. We will work together to get unstuck and build the muscles you need to fully live into your goals and aspirations. Call or e-mail to schedule a free consultation.

Reviews
14 reviews (5.0)
As a young entrepreneur, I saw myself as the captain of my ship who knew best how to manage my business. Judy taught me how to be a good listener and how to welcome employee feedback that leads to meaningful changes. Judy is amazing. Shes open, honest, and very resourceful. She can also be stern and hold you accountable for what you say is important to youprofessionally and personally. When you work with an executive coach like Judy, its like investing in an account that helps you grow faster, in revenue and also in enjoyment.

Lynch Christian, IV, President Monarch Development Group
Since Judy started coaching me, my business has grown 400%. Judy often plays devils advocate with me. She knows how to ask the right questions to get me to figure out the answers. Every business owner needs someone like Judy to see the best in you. For example, she helped me see that I stand out by being relentless and dedicated to clear communications, which helps me seize the right opportunities. Judy will always be a part of my team.

Jason SInger
While working with Judy York, as my executive coach and Vistage chair, I grew my commercial and residential glass company from $2.1 to $7 million and from 17 to 39 employees. Judy is kind and giving, with strong emotional intelligence. She sets clear expectations and holds people accountable. Judy helped me define our company culture and develop a mission statement and corporate values. She also worked with me to build our organizational chart and annual budget, and facilitated a leadership development class for my team. I can always depend on Judy to ask the right questions, offer wise advice and step in whenever I need her.

Shaun Dunn
You have run your own successful business for more than a decade and liked every aspect of it. Even during the not-so-good-days you managed to stand on top. You have amassed a wealth of knowledge, industry insights, and experience. Now, you are at a point in your professional life that you want to do something different and are struggling with how to connect the dots. Judy will help you connect the dots. She will guide you in the process to figure out how to harness your valuable accumulated resources to pursue and build something that brings you joy while benefiting a more extensive body.

Haroun Hallack, Organic Farmer & Sustainable Food Production Consultant
I highly recommend Judy's coaching services. I had the opportunity to work with Judy in both group and one on one settings. She was the leader of my Vistage Trusted Advisors Group. Judy has a special ability to facilitate open communication in a way that makes everyone in the group feel safe, valued, and engaged. Her professional background allows her to offer great examples and insights. Judy provides thoughtful, honest, and direct feedback. She is a great listener and she's skilled in identifying areas for improvement. After my first one on one session, I was amazed how accurately she identified and described my personal strengths and challenges, and I was impressed and excited about the coaching program she put in place to help me grow. She takes a holistic approach to coaching by incorporating all aspects of your life (professional, personal, health, etc). Judy uniquely offers business knowledge & experience coupled with authenticity & compassion.

Laura H., Financial Advisor
Judy and I worked together for a few months on the Integral Coaching® model. This was a totally new approach for me, and she was able to help me find clarity around dealing with my crazy schedule. Some of the techniques we used in the program, I am still using when I start to feel anxious or overwhelmed by my work load. I was a little skeptical at first, but the program was definitely worth it. Thanks Judy!

Amanda H., Small Business Owner
Working with Judy is the best thing I've done in 36 years in business! With her guidance, I know now how I can reach for the stars!

Rhonda Wiles Mellow, Founder & CEO, W.I.L.E.S. Commercial Cleaning
When I started working with Judy, I operated my own business for 5 years and was still struggling with the leap from being my own boss to being a business owner. Judy has worked with me to uncover a number of strategies that have helped me make the transition. She is a top notch coach because she listens, monitors my progress, and provides valuable advice based on my needs. We started out on an agenda-based process, but have since moved to a true advisory relationship. Judy has always understood my objectives and continues to work with me to achieve them.

Shawn Duffy, CEO & Principal Security Consultant, Duffy Consulting Services, LLC
Judy's coaching flows easily and effectively between personal and business, helping me work through problems while learning sound management and business strategies along with differing and creative ways of addressing problems. When my organization is stressed, or I am stressed (and the two often go hand-in-hand), Judy continues to be instrumental in helping me clear away the mental debris and noise that often surrounds, and obscures, the root cause to business problems so we can address the real issues holding us back. Through my work with Judy, I've recognized the importance of combining a robust strategic plan with a healthy and dynamic company culture. With Judy's help, expertise, guidance, and the plethora of resources she brings to my organization, I am now miles ahead of where I would have been. Judy recognizes that business challenges are most often complex, multifaceted, and rarely, if ever, solved through flavor of the month "quick fixes" and fast theories. The time and dollars I've invested with her are paying dividends that are compounding over time.

Randy Duane, CEO, ChemPak
Judy helped me build my brand and analyze my long term goals in my new business launch. She was integral in pushing through the "noise" and getting right to the importance of the "why's". Her coaching style held me accountable at each of our meetings to take an important deep dive at what I was doing in my current methods. We explored how I might design and utilize systems that would allow me to get out of my own way in order for my business to reach it's full potential. Judy is a thoughtful listener, a task master and has had a significant impact on my business processes and my outlook in general. I highly recommend her to those looking for a coach to help grow, expand and/or better their business.

Tara Sanders Lowe; WV, MD and PA Realtor
Beachley Furniture Company was in the midst of its most significant changes in its 130-year history. I hired Judy to work with senior management to develop a strategic plan – the first for the Company. While we are a close team, Judy led us through thought-provoking exercises that forced us to address issues which had significant near and long-term implications. Judy's patience, willingness to learn our business and experience of building a successful business led to an efficient and comprehensive strategic plan that we executed immediately. Now nearly two years into the plan, the benefits of that process have been immeasurable as it reduced our business risk and gave us a solid path for change. We are a better company with Judy's experience and guidance.

Frankie Corsi, Chairman and President, Beachley Furniture Company, Inc.
Judy is one of the most approachable yet constructive coaches I've ever worked with. During our work together, she helped me to identify not only what the problem was, but what the root of the issue was. This helped me to work on healing and growing from the inside, creating lasting changes in my personal and business life. And because of her business background, I felt like she was able to relate to some of my growing pains, providing constructive exercises and feedback to guide me through them. I'd recommend Judy any day, she's become one of my favorite people to turn to!

Laura Wallace, Creative Director, Worx
I have worked with Judy York for the last several years both as my CEO coach, as well as in her capacity as the chair of our local Vistage group. In that same timeframe, my company has transitioned from a small "Mom and Pop" operation, with a huge reliance upon me as an individual principle, to a growing scalable firm. I am now a CEO who can focus on the strategic growth of Innovative vs. being entrenched in day-to-day tactical operations. It is absolutely no coincidence that the transition of our company and me as a leader has occurred in the same timeframe that I've had the opportunity to work with Judy. I view Judy as an integral part of my continued education and growth, and would highly recommend her to anyone with the desire to improve and grow in any capacity.

Jason Rappaport, President & CEO, Innovative, Inc.
Judy York has had a significant influence on my life. In her role as my executive coach, Judy was an excellent listener, a resourceful helper, and a wise teacher. I always looked forward to our sessions and walked away with something valuable to use in my organization. When the opportunity to sell my business appeared unexpectedly, Judy was an incredible advisor: she helped me to not only navigate the business, but also the personal implications of such a significant decision. I cannot understate how much I have reflected upon Judy's advice, both professionally and personally, as I transitioned away from my existing enterprise and into another chapter of my life. Judy offers the brain of an executive, the voice of experience, and the concern of a friend to her clients. She's a fabulous coach!

Aaron Blight, Ed.D., Founder, Caregiving Kinetics