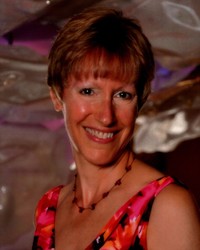 Julia Mattern

Indianapolis, Indiana
Career Coach, Life Coach, Health and Fitness Coach
CPCC, CHHC, HC, Certified Passion Test Facilitator
I help women over 40 who are struggling to figure out what's next to create a life and career they love by getting out of their heads and into their hearts.
About Me
Does this sound like you:
You're frustrated with your life and career and asking "is this all there is"?
You feel stuck, like you don't have any options.
You're tired of feeling miserable. Every. Single. Day.
You want to be more yourself without worrying what other people think.
You're not alone.
I know what it's like when your dream isn't what you expected and when you're living someone else's idea of who you should be.
You can have a life and career you love, and you can rediscover who you really are, even if you've felt lost for a long time.
I can help.
It doesn't matter whether you feel completely overwhelmed and can't see a clear path forward, or you have some sense of where you're headed and need inspiration and clarity on your next steps, or you already have a big vision that you need support bringing to life, I'll help you get the results you want.
So how's it work? We're not gonna channel Dr. Phil or spew a bunch of pop psychobabble or have you jump off the cliff without a safety net. We're just gonna slow down, quiet your inner chatter and have some honest conversations. I'll bring the questions, you bring the answers.
So who's this for? Coaching is for you if you're ready to:
• Have a crystal clear picture of your ideal life and career
• Reconnect with the essence of yourself
• Embrace your unique gifts, strengths and passions
• Put your midlife "crisis" in the rear view mirror
• Live your values and what's really important to you
• Align your decisions with head and heart
• Break through fears and limiting beliefs that keep you stuck
• Shift your mindset, to move forward with confidence
• Live in harmony and balance
• Partner with a coach who'll challenge, support and champion you
(If you're looking for a quick fix or someone to tell you exactly what to do or a step-by-step, one-size-fits-all approach, this isn't it.)
Want to learn more? Contact me for a free, no-obligation consultation.
Because life's too short to settle!
Reviews
15 reviews (5.0)
The first time I met Julia over the phone, I knew she was someone I wanted to work with. Her voice was calming, reassuring and hopeful, which is exactly what I needed. I recently moved from Illinois to Indiana and was honestly lost in how to put myself back out in the job market. Julia asked great probing questions to help me discover my "values". This has been extremely helpful for me to look for a job that is in line with what I believe is important. Julia is a great cheerleader. She helped to believe the best of myself, not devalue my previous job experiences and be aware of negative self-talk. With the coaching I received from Julia, I have the confidence to move forward to find a great job. I recommend Julia to you!

Cathy West, Carmel, IN, Administrative Professional
When initially contacting Julia, I was skeptical about the effectiveness of coaching meetings over the phone vs in a face to face setting, but after speaking with Julia that first time, I had no doubts in moving forward with her! Julia's ability to take her keen listening skills and translate them into thought provoking questions to her clients are exceptional. She is extremely perceptive and intuitive, to the degree that she picks up on things that weren't ever obvious to me. One of the things I have most appreciated about Julia is how she helped me get to the core of who I am and how she built on that. In helping me better understand myself, she constantly encouraged me to be true to myself and my core values. Julia has been a great cheerleader in bringing out the best in me. There were times when I couldn't answer some of the questions Julia asked me and that was uncomfortable. She assured me that was ok and it actually represented an opportunity for growth as it made me dig deeper into challenging myself with what I truly wanted and how to go about getting it. Not only did Julia help navigate me through the most difficult period in my professional and personal life, but she showed me the hopeful possibilities I have to look forward to and for that, I will be eternally grateful…….thank you Julia!

Claire Alexander, Carmel, Indiana, Senior Biopharmaceutical Representative
I received the call from HR today for my new position and salary. It was the salary I was hoping for!!!! I know I have said this so many times, but I truly cannot thank you enough for the guidance and support you have provided. So, the following is my best shot at what the experience was for me. When I began career coaching with Julia, I thought I would do a couple exercises to find out what I was good at and what I liked, get the job of my dreams and that would be that. What I didn't expect was the process being so much more than I could have ever dreamed! I had gotten into the habit of changing jobs every 1 to 2 years. As the saying goes, what is the common denominator in all the positions I had?... me! Julia helped me clarify what was important in a job. Not what others expected of me, or what I "should" do, but what I really wanted and expected. Through working with Julia, I not only got my ideal job, but more important, I became a better professional and human being. Julia helped me learn to make good decisions based on my values and what really matters to me. Now, I know that no matter what happens in the future, I can move forward with confidence, due to what I discovered through coaching. Julia has a unique perspective. She can make observations that are difficult for friends and family to share with you. I cannot thank her enough.

Angela Vorndran, RN, Indianapolis, IN
I'd just like to celebrate the wonderful coaching session I had this afternoon with Julia Mattern. We struck an immediate rapport, and she brings a perspective as expansive and open as it is deep and insightful. She asks excellent questions and created a space where I was able to quickly observe and lead myself to a deeper understanding of and softening around my areas of resistance. I came away feeling reoriented, recalibrated, and recharged. Truly heart-ful wisdom in action. Thanks, Julia!

Meg Ryan, Connecticut, Journalist, Editor and Musician
Julia is a diligent, authentic and energetic coach and human being. She sets goals, works hard to get there and constantly moves forward. She is generous with her knowledge and sharing it with others. She respects people around her and holds a high level of integrity in her relationships.

Fatima Nakhjavanpur, PCC, CPCC, Dubai, United Arab Emirate, Professional Life Coach
Julia Mattern is a thoughtful, caring and passionate individual that displays those qualities (and many more) for everyone she comes in contact with on a daily basis. She shows up brilliantly and fully in her thriving coaching business and creates a space for her clients to experience transformation that cannot be obtained by any other means. Julia is a voracious student and seeker of knowledge blended with experience and is pulled (not pushed) to those opportunities to learn and grow personally and professionally. It is without reservation that I heartily recommend Julia Mattern.

David Wittman, ACC, CPCC, Charlotte, North Carolina, Professional Life Coach www.deltatransitions.com
What I noticed right away about Julia is her very keen ability to tune in to me and really hear what I am saying, with or without words. It felt like she had a laser beam focused directly on me that lit up what I was saying so I could better understand myself. It was amazing from the start. In addition, there is a warm, soft but very strong essence about Julia that pulls you in closer to the relationship, feeling the trust and support beneath while opening the door of possibilities above. Now that I am trained and certified, I know how exceptional Julia is as a coach - her skill set and ability to connect are right at the top. Her strong intuition and fearless, honest feedback propel you forward even when you don't see any options. Julia has been with me through coach training, certification, starting my business, health issues, marriage and other critical life crossroads. She has helped me see where I get stuck and how I create obstacles to my success and deepest desires, helping me to open up and tap into what is truly in my heart. Julia's ability to coach me in connecting to my body wisdom and not just my head, has been tremendously helpful. Presently, Julia is coaching me through some very difficult health issues and once again, I'm amazed and most appreciative of her depth of understanding of the body-mind connection. What I treasure most is how safe and completely honest our coaching calls are for me. I feel I can bring my whole self to be explored, without reservation. There is a complete openness and acceptance from Julia - wherever I am and whatever I need, she is right there with me. This allows me to pull back the curtain and really see what's there - naming it without fear of judgment. Her professionalism in every way comes through load and clear. Knowing she is there between coaching sessions via email strengthens my belief that our relationship matters. Being a woman going through a transition period in my life and rediscovering what's most important to me has reinforced that Julia has special talents in this area. In addition to this, I see her working very closely with other potential coaches in training, helping them connect and understand all that they can bring to the coaching relationship. Without a doubt, Julia exemplifies the profession's highest standards of coaching. She gives me much to aspire to in my own coaching practice. I recommend Julia, many times over!

Lucille Beuthin, ACC, CPCC, Kewadin, Michigan, Certified Professional Life Coach
People do business with people that they know, like and trust. I found Julia through a coaching forum and listened to how she thought, coached and freely contributed in a safe, supportive environment. It piqued my interest to hire her to coach me. As a new coach, I needed to have someone I could talk to who was very professional, confidential, a good listener, understanding, shared my sense of humor, and could help me realize my confidence. Julia was all this, plus flexible and generous with her time. She followed up and followed through with supportive emails outside of our sessions. Through our work together, I was able to reaffirm that my coaching style was effective and by using it I would be able to connect with the clients I desired. She helped me to build up my confidence. A huge benefit of working with Julia was that I completed a recording and submitted it for credentialing with my coaching school. People do not pay for coaching just for the sake of coaching… they pay for results. Julia will help you identify your roadblocks and realize the results you want to make in your life--both professionally and personally. I would recommend Julia to my fellow entrepreneurs because I believe she could help them as well.

Elizabeth Early Sheehan, Kerrville, Texas, Professional Life Coach and Certified Consulting Hypnotist
I would not trade my coaching experience for anything. What I took away and accomplished through the process is worth so much to me. I have become the person I have always wanted to be, the person that I always was, but amplified. Now I am living up to my potential, I am doing things I never thought I would or could do. I first came to Julia because I wanted to work on becoming less shy. Over the course of a few months I learned more about myself, ways to tackle problems, and how to succeed at challenges. Life coaching is such a positive experience! You can't go wrong-you possess all the answers, and what you put into the process is what you get out of it. The more effort I put into my homework, the more confidence I built and the more progress I made. Coaching challenged me to talk with strangers, develop relationships, and do new things that I was nervous about. Throughout it all, I had fun and learned, most importantly that I am confident and capable of doing things that scare me. Other things I learned through coaching: How to accept compliments and see in myself what others see in me, that I am valued by family, friends and colleagues. Who I truly am, what I value and how to live my values. How to take care of myself and that taking the time to do so isn't selfish because I can give more if I take care of myself first. How to shift my perspectives so that I can see problems or situations in different ways, complete challenging things and have a more positive outlook. How being introverted is just a part of who I am, and that I can also be outgoing when I choose. This experience brought me confidence, changed the way I show up in the world, and taught me how to truly be happy. As Julia told me "...when you live your values, that's when life really gets good!"

Alison Schultz, California, Graduate Student
I have had the distinct pleasure of working with Julia for three years now. She consistently has brought a high level of excellence, integrity, professionalism, and playful fun to our work, and every interaction is like an exciting roller coaster ride. Sometimes it's a little scary (in that thrilling way), sometimes it's fun and easy, sometimes it's up up up and sometimes its loop-de-loop. And always when the ride is done, I'm exhilarated and wanting more. Why? She is continually expanding her toolbox. The vast array of knowledge and experience she brings to her coaching is impressive. Many times I am left practically speechless at her empowering insights and fierce courage to face the ugly sides of ourselves. And she does so fully, ready to explore and learn the deeper and more powerful lesson. I am touched deeply at her capacity to listen and connect on such an intimate level. Her caring is unparalleled. And I am continually amazed at her commitment to speak the hard truth that needs to be said for the bigger picture. Those who have had the gracious gift of being coached by her will have experienced a level of connection and championing that is hard to find. You would do well to work with her.

Ben Dooley, PCC, CPCC, The Coaches Confidence Coach, Elmhurst, Illinois www.bedo.org
Julia is an insightful, compassionate spirit who is skillfully guiding me to rediscover my true passions in life, and learn how to live them. Her wisdom and beautiful sense of humor make this process an inviting journey that I look forward to. Our discussions don't just focus on ideas, hopes and dreams, but include specific markets that let me know if I am attaining my true passions. I am also learning new ways to approach the roadblocks in life that have kept me from living my dreams. If you are someone who desires a more fulfilling life, I highly recommend Julia to guide you in finding your own "true north". She is a rare and precious gift who feeds my soul.

Colleen Corcoran-Davis, Louisville, Colorado, Professional Organizer
As a wife, mom of two and career woman, I had decided to pursue my interest in Health Coaching, but didn't quite know how to make my interest into a profession or how to juggle all of my "worlds" at one time. I wasn't entirely sure what I wanted to do with my new opportunity and how it would fit into my life. Thanks to Julia's coaching, I was able to see how I could make my vision into a reality and that the rest of my life wouldn't suffer as a result. Julia allowed me to express my thoughts, feelings and desires, and by talking them through and setting goals, I was able to take the leap into balancing a new career, maintaining an existing one, and still being the wife and mother I'd always been proud to be. Julia is a wonderful coach who is encouraging, inspiring and very gifted. She understands that we all need to express our life dreams to create true happiness and health. Anyone who has the opportunity to work with her should consider themselves incredibly fortunate to know her. I have now successfully launched my practice and am pleased to help women learn how to lose weight, eat right and live well. I can't thank Julia enough for helping me make my dreams and aspirations come true.

Jeannie Spiro, Rhode Island, CEO & Health Coach of Skinny Jean's the Healthy Weigh, http://www.jeanniespiro.com
Julia is a fantastic coach who treats her clients with empathy and respect. She asks the questions (sometimes challenging!) that get you thinking about things in a different way, seeing links between issues where previously you thought there were none. Over the last 9 months working with her I have become a better friend, colleague and leader.Coaching is an empowering process and Julia is an engaging and knowledgeable facilitator, a great guide to have on the journey.

Shannon Poole, Ottawa, Canada, Mental Health Professional
I am thankful for the beautiful gift Julia Mattern has held for me through coaching to play and explore how to shift and be open to receive multi-dimensional possibilities. A year ago, I was in a scary place. I had given all my power away and was ready to surrender. Little did I know that taking the step to commit to myself through coaching with Julia would transform my life and well-being greater than I could have ever imagined! Along the way, I have been able to find forgiveness for others to heal and free myself from the burden it placed upon me. When it came to forgiving myself, it seemed like I was fighting an uphill battle deep within and losing. I had no space living in the past to manifest my reality I wanted and desired now. Coaching enabled me to find the strength in clarity I needed to let go of old belief patterns that were no longer serving me. Living in the present moment and loving yourself is definitely where life happens for me! Now when I get up in the morning, I am excited and curious to explore my life and prosper! I have taken the responsibility to regain my power through coaching and I no longer dread the space I have created. I am blessed to have my coach, Julia. She holds a loving and safe place for me in our sessions to flourish and grow. I highly recommend her coaching services to all who are interested in raising your frequency to a higher vibration to be able to attract and focus on what you want in your life!

Tausha Luttrell, Fishers, Indiana, Massage Therapist, http://www.healingrootsmassage.net
When I started working with Julia, I knew exactly what I wanted and made clear my intention. But, fortunately for me, Julia sensed that I needed more and patiently supported and guided me to discover this for myself. I can honestly say that I am a better person today for the time spent with Julia and have a greater clarity on what is needed for me to live my life on my terms and achieve the goals that I have set for myself. Onward and upward!

Ricardo Curtis, South Africa, manager, Amazon.com