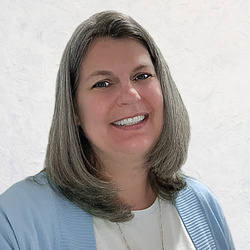 Julia Quillen

Upper Darby, Pennsylvania
Relationship Coach, Life Coach, Christian Coach
BA, BS, Advanced Relational Wisdom Instructor, Personality Growth Specialist
I empower people to live purposefully at home & work without abandoning their personal interests & values. I typically meet via zoom.
About Me
Do you say "yes" to things out of obligation more than internal conviction? Do YOU get lost in the busyness of work, school, or relationships? Does it seem like you must postpone your dreams until... someday?
I help people discover why they are here and foster a life that lets them pursue it - right in their current context with the resources they already have.
I don't think anyone should spend years of their life "waiting" for the time they can really live. Life doesn't have to feel like a "holding cell" during parenting years, while a spouse pursues their dreams, in exchange for a paycheck, or while taking care of aging parents.
You can find success & meaning in your career, raise kids to be resilient adults, maintain solid relationships, & carve out time to take care of yourself & pursue your interests.
Via Zoom, we'll get really detailed on your short-term vision, and spend time working toward making that vision a reality. Over time, one short-term vision at a time, your long-term purpose will become a reality. You'll be equipped and empowered to live the life you were made for - honoring commitments, pursuing dreams, and enjoying healthy relationships.
My clients routinely say they live with confidence, clarity, & purpose they didn't have before coaching with me. After a 12-session Coaching Series, they say they've gained perspective, made measurable progress on meaningful goals, & learned how to renegotiate the things that drain them. In short - they learn to navigate a life that supports them & allows them to thrive in relationships while pursuing their dreams.
I am a wife, mom of 7, coach, author, personality growth specialist, & Advanced Relational Wisdom Instructor with BAs in Math & Physics + advanced training in Personality Growth, Emotional Intelligence, Coaching Mastery, & Family Systems.
I took the long way to arrive at a life of intentionality. Let me show you the shortcut to finding purpose and reverse-engineering your life to fulfill it.
Reviews
4 reviews (5.0)
Working with Julia was a great decision! I was in a dark place when I met Julia because I was having trouble with some relationships and my thoughts created feelings that caused depression, stress, and low self-esteem. I knew better than to allow my thoughts to put me in victim mode but meeting with Julia each week helped to reset my thoughts. Now, I feel empowered and more relaxed about the situation. The relationships havent changed, but I have thanks to Julia. She is a great listener and knew how to pull thoughts out of my mind that changed my perspective and kept my feelings in check in between sessions. Julia is a Master at coaching through difficult situations and helping me to see things differently. Thank you Julia for holding that space for me and helping me through a challenging time, Im sure Id still be a hot mess if I didnt work with you. Sharon L., Colorado, homeschool mom, author, & entrepreneur

Sharon L.
I had an incredibly pleasant and productive experience with Julia! All of our sessions started on time and she did what a Coach was supposed to do- hold me accountable each week and ensure that I had clear and definitive goals for the following week. She also provided insight re possible options and solutions for my business! Every Coach, needs a Coach! She was that for me!!

Genesis
Coaching with Julia has been an incredible gift and one of the best ways Ive gained so much forward momentum in many areas this past year. I turned 40 and knew I wanted more clarity about how I would use my time wisely over the next decade. Julia helped me do just that! I feel so much more sure of how I want to spend this decadeloving my family well, continuing to do meaningful work with joy and taking care of myself so I can do the things I need to with energy and passion. We focused on four things: family, work, health and personal growth. She listened extremely well and asked thoughtful questions, helping me identify my personal priorities in these areas. At times, when I felt stuck, she did a wonderful job of asking challenging questions, helping me to see what my self-imposed limits were. She has been a witness to some hard things in my life, supporting me as I figured out what I needed to keep growing and going with my goals. Her kindness, insight and support have truly been life-changing! I cant recommend coaching with Julia highly enough!

Kate S., California, USA, homeschool mom of four & homeschool co-op director
i took coaching from Julia. She listens carefully to what I say and confirms with her own words. That helps me to realize what I wanted to say, or what I am thinking or feeling. Also with the powerful questions at the perfect time, I can see things differently or pay attention to my heart, rather than what other people think. Once I have a new perspective, I can think differently, and am enabled to see things as they are, rather than assumptions. She coached me in various areas including: business set up, relationships, life purpose, defining my values for raising my kid. Even when I was confused before the session, by the end of the session I always have excitement and hope for the future. With coaching I can go farther than I can when I go alone. Getting coaching with Julia definitely changed my life. I can solve problems so much more quickly, things move forward, new things keep happening. My purpose in life is so clear.

yuko sasaki