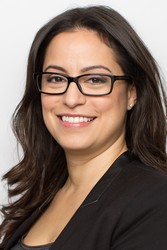 Juliana Trichilo Cina Toronto, Ontario
Business Coach, Career Coach, Life Coach
MA, Strategic Communications & Performance Consulting
If you want to land the job, close the deal, get the votes, & everything in between, I want to work with you. Strategic Communications is my passion. What do you want to conquer?
Details

Toronto, Ontario M9R 2A5
18774773250
Send Message
Visit Website
Hourly Rate: $150 to $500 Canadian Dollars
Gender: Female
About Me
Hi, I'm Juliana. I am a Strategic Communications expert. I've been making Personal, Career & Business Growth possible for my clients for almost two decades. I have proven record of delivering success.
BUSINESS DEVELOPMENT (Sales & Marketing)
◦ Revenue Growth 40% Ahead of Schedule
◦ Exceeding Revenue Targets by as High as 41%
◦ 45x Return on Investment for Sales Events
CAREER ADVANCEMENT (High Performers, Lawyers, Senior Leaders)
◦ Secure Multiple Job Offers for New Graduates
◦ Move from Rank & File to Senior Leadership
◦ Career Transition Between Industries
PERSONAL GROWTH (Anger Management, Divorce & Custody)
◦ 100% Acceptance Rate for Court Mandated Training (e.g. Anger Mgmt)
◦ Facilitate Desired Outcomes in Divorce & Custody Battles
My expertise in communication psychology has helped individuals and businesses identify their goals and communicate effectively to achieve them. I believe every person needs self awareness, social awareness, and strategic communications skills to achieve any goal. My methods are highly praised by my clients. I believe in results and education. I give you the tools to execute. I offer support along the journey!
Brief Biography:
I'm an academic at heart with a love for the practical. My time at university were some of the best years of my life. Today, I am deeply involved with my work, family, friends, and my insatiable need to grow. Professionally, I'm obsessed with performance. I want to know what makes individuals and organizations tick. I use that information to optimize success and turn vision into results. Personally, I'm obsessed with relationships. I invest in them and am blessed by them. I enjoy everything they have to offer with the open heart of a child. While my love for tradition runs deep, as a first generation Canadian, I am eager to usher in new ways of thinking. I'm a daughter, sister, wife, mother, friend, reader, animal lover, and wannabe comedian. I live in Toronto with my husband, kids & pet rabbit. :)
Reviews
Juliana has 3 reviews.
I feel it was very important that Juliana was so down to earth and implemented her own life experiences. I was able to relate and open up as I would not normally do.

- Court-mandated, Anger Management Workshop Attendee
Juliana was fantastic. My expectations were exceeded. Thanks!

- IT Executive and Keynote Address Attendee
Juliana's have been the one set of eyes that have reviewed my important written works through my years in academia. She has also been pivotal in identifying new opportunities for me to pursue. She has been a real cheerleader, who shared in some of my brightest moments and most significant accomplishments.

- Lawyer, 5th Year Associate, Bay Street, Corporate Law Firm, Toronto