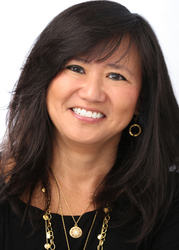 Julie Han

Summit, New Jersey
Career Coach, Leadership Coach, Business Coach
JD, Certified Career and Life Coach
I work with clients searching for happiness or success in their career or personal lives. As an experienced attorney and senior executive, I coach lawyers trying to develop or make a change.
Details

Summit, New Jersey 07901
Send Message
Hourly Rate: $275 to $475 US Dollars
About Me
If you are going through a change, facing a challenge, feeling dissatisfied with your life or career, or simply feeling stuck and confused, I can help you take the necessary steps to get you where you want to be.
I can help you:
- Successfully navigate difficult transitions;
- Set and achieve goals that are right for you;
- Learn how to live with greater optimism, less anxiety and a clearer purpose;
- Achieve greater levels of happiness and success in your career or personal life.
I am a Certified Professional Coach offering career, life and executive coaching to local clients in my office in Summit, NJ or to clients worldwide by phone/video.
My practice draws on my extensive professional experience, education and expertise in Positive Psychology. My specialized coaching plans are designed to help clients achieve their objectives quickly. I coach individuals from all walks of life, including, parents, attorneys, students, executives, artists, business owners, writers and athletes, to name a few. My clients are able to make lasting changes to transform their work and/or personal lives.
I hold a law degree from Boston College School of Law and a Bachelor's degree from Cornell University. I also earned Professional Certifications in Career Coaching and Life Coaching. I transitioned to coaching after engaging in a successful legal career spanning over 20 years. I held executive positions at the Philadelphia District Attorney's Office, NYSE, FINRA and Prudential. As I grew into senior management roles, one of the most satisfying parts of my work was the art of mentoring and coaching attorneys and business associates.
After overcoming my own difficult transition and hardships – suddenly becoming a single mom with two young children, having to sell and find a new home – I decided to change my career and pursue my passion of helping others as a Career, Life Coach.
Reviews
15 reviews (5.0)
Julie is extremely qualified as an Executive Coach. We hired Julie to mentor a young, very promising attorney. Julie was able to coach this individual on all aspects, such as how to conduct himself in the most professional way, effective presentation skills and how to further grow his practice. Thank you Julie, we value your services and will be using you for years to come.

Rich Levy, CFO, Norris McLaughlin & Marcus, PA
Julie's career advising produces fantastic results! Her honest advice has effectively helped me get to where I am. If you want to make a career change for the better then I highly recommend working with Julie.

Claire Abely, Business Development Coordinator
Julie is a fantastic coach, and I can't think of anyone I'd rather have in my corner. She helps her clients focus on what really matters to them, and gives them the tools to think through their challenges. Through careful guidance, she brings out the very best in people and helps them find the right path for them. She is patient, understanding, and insightful, and anyone looking to make a positive change will find her coaching invaluable. I can't recommend Julie highly enough.

Jonathan Tuason, Marketing
Julie knows how to relate to where you are and where you are trying to get to. She has a methodical way about her and partners with you to boost yourself and your goals so you don't need to do it alone. I highly recommend working with Julie.

Robert Gaeta, VP, Pershing
Julie is an amazing coach and mentor who instinctively knows how to guide people to become better and excel at what they do and at what they aspire to be. She provides concrete guidance and constructive advice to allow people to succeed. I have had the benefit of that coaching and guidance as both an attorney and supervising attorney while working with Julie at FINRA. What is most amazing is that she makes you feel more confident about yourself and your ability to succeed.

Marianne Paoli, US FCC Head of Global Banking and Markets, HSBC
Julie Han is a superb coach. She and I worked together for several years as attorneys and ultimately I became one of her direct reports. Julie's generous guidance assisted me navigate through both challenges and opportunities in my personal and professional life. She is adept at helping one strip the extraneous noise out of a situation, recognize the issues that truly matter to the individual and make the best choice. While Julie is a self-effacing individual, she is also extremely smart and determined. Julie won't push her ideas on an individual but she will tirelessly evaluate and present matters for ones consideration. You could not find a better person to have in your corner.

Charles Shanley, Esq., New Jersey
I am pleased to write this review about Julie and consider myself lucky to have been connected to her. She is professional, caring, and really wants the best for her clients. I am impressed with how impeccable her listening skills are and she is able to assess a path to help. I really liked how easily it is to get along with Julie. I'd highly recommend Julie to anyone who is looking for guidance, help, and support on their career. She is inspiring and just such a joy to work with.

Celine Castleman, Operations Management, Brooklyn, NY
Julie Han is an exceptionally skilled, effective, and compassionate coach. She does a wonderful job of helping her clients to figure out the changes they want to make, and then to take bold, practical steps toward their goals. If I needed a career coach, I wouldn't hesitate to call Julie!

Lynda Wallace, Certified Positive Psychology Coach and Instructor
I started career coaching sessions with Julie after I had become unhappy and stressed out at work. I had already spent almost two years trying to find another job before coaching with Julie. Working with her was the best investment I have ever made. Julie helped me get my priorities in order and helped me with take steps to find a new job – she improved my CV, researched potential jobs, prepared me for interviews and helped me feel more confident about my abilities. After two months working with Julie I was able to finally land my dream job and couldn't be happier with my life!

Natalie D., Brooklyn, NY
Julie helped me prioritize what was important in my life and professionally. From our first meeting, Julie made me think about what I really wanted to do. She structured my goals in a way that I had never thought of before, and helped me focus on the things that really matter to me. After coaching with Julie I was able to find the right job for me and I am so grateful.

Ron L., Advertising
I began coaching with Julie during a difficult divorce. She offered me tremendous support through this stressful period in my life and helped me set significant goals that I was able to achieve. Julie helped me move into a more affordable place, transition my children to the new living situation and eventually made it possible for me to return to work after years out of the workforce. Julie coaching was practical and it allowed me to make sensible decisions on how I could move forward with my life.

Caroline G., Netherlands
When I started working with Julie my life was pretty out of control both personally and professionally. I was in over my head. With Julie's guidance and support I cleaned up my life and set some specific goals. Through Julie's coaching I am now managing my finances more effectively and I finally feel in control of my work and home environment. Coaching with Julie has definitely been a valuable investment.

Nick J., New Jersey
My life would not be the same without Julie as my coach. The higher I have risen in my organization, the more I find how important it is to have someone to talk to with an outside perspective. Julie has guided me through a number of job changes in my firm, helping me to stay focused on the advantages instead of the difficulties. I have referred Julie to several of my colleagues and each of them has benefited from her coaching.

Elizabeth B., Esq.
Coaching with Julie has been one of the most important experiences of my life. Julie coached me through two of the biggest decisions I have ever had to make and because of her guidance and support I had the courage and confidence to make changes in my life. She has equipped me with the tools I need to deal with any challenge that life throws my way.

Bryce W., NY, NY
I began working with Julie at a time when I was very unhappy with my job. Under Julie's coaching I moved out of a department where I had been stuck for 13 years and moved into a new area where I increased my salary by 20% and enjoy my new role. Julie assisted me through this major employment change and supported me through the transition. She helped me learn how to make life and work fun.

Jeff P., Financial Planner
The Smart Way To Find A Coach

1 Describe Your Goals

2 Get Matched

3 Free Consultations
Find My Ideal Coach Now