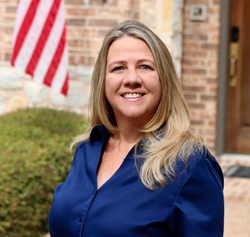 Julie Kistler

Frisco, Texas
Business Coach, Entrepreneurship Coach, Leadership Coach
BS, United States Navy Veteran, Licensed Real Estate Broker TX and CA, CNE, MRP, Vacasa Certified
I coach entrepreneurs and small businesses develop a sales and marketing plan to build a solid book of business. In addition, I am an Airbnb consultant for hosts / investors & a real estate coach
About Me
Successful Entrepreneur -- 3 Businesses
Short Term / Vacation Rental & Business Consultant
Marketing, Sales, & Biz Dev:
I have over 20 years experience in developing high performance teams and building new markets. I will introduce you and your team to new sources of revenue through:
Brand Management -- Digital media, collateral and messaging
Business Development -- Establishing new markets, lead generation, and CRM management
Sales Analysis -- Helping Sales leaders / business owners understand their sales numbers to develop a sales strategies and identify realist KPI's and stretch goals
Sales Training -- Develop scripts and processes in line with the brand. Question based selling, solution selling, and sales processes
Quality Control and Operations: Everything that makes your business run smoothly on a daily basis. Cost control is critical. I will help you control your bottom line from the back end of the house and ensure your reputation is not harmed and help you with processes to deliver exceptional service to both your internal and external customers.
I have managed over 300 short term / vacation rentals -- I have built a process to help other short term / vacation rental owners / managers scale their operations to build a solid and profitable short term rental business. Today's Traveler love the Airbnb / Vrbo® experience; the short term rental industry is not going anywhere, anytime soon.
As an industry expert, I am will help you build a thriving short term rental business. If you are just starting out or an established short term rental host I can help you increase your profits while streamlining your operations. Short term rentals are not easy but, there is plenty of money to be made with the right consultant on your side.
Real Estate
As a licensed real estate broker i can help you find a great income producing property. I can run rental projections, cap rates, cash flow analysis and overall performance analysis.
United States Navy Veteran
Reviews
Julie doesn't have any reviews yet.