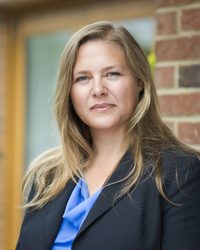 Julie Smith

Chichester, England
Executive Coach, Entrepreneurship Coach, Career Coach
Professional Certificate in Executive Coaching, Henley Business School; MBTI Practitioner.
Career change can be daunting, whether it's promotion, change of direction or starting up on your own. I coach clients to take control of their careers with confidence, to reach their goals.
About Me
Most people experience 3-5 career changes now, compared to the old 'career for life' way. Sometimes these changes are driven by us, looking for something different, maybe through promotion or relocation, setting up our own business, and sometimes imposed on us as companies restructure or ways of working change.
I coach people at different stages in their working lives, with different circumstances but ultimately with a similar goal – to be fulfilled and happy at work. We spend so much of our lives at work that feeling anything less than that can negatively impact other areas of our lives as well – personal relationships, time for ourselves, opportunities to learn and develop.
My career started in recruitment, before moving into HR leadership. This is where I found my passion for helping others to realise and achieve their own potential. I have worked for over 20 years with global and smaller businesses, travelling internationally, both as an employee and as a coach and consultant. As a single mother of three wonderful children, I certainly know the difference between juggling and balancing first-hand.
My coaching certification is from Henley Business School in the UK, and I passed with Distinction. While I had been applying my coaching skills for years in many different situations, studying really enabled me to become a better coach, learning more tools and techniques, whilst learning a lot more about myself and defining my own next steps.
I work with clients internationally. My approach is to help you identify your core values, your current challenges and to identify the right direction with practical steps to achieve your goals.
Reviews
3 reviews (5.0)
I have just completed a successful series of one to one coaching sessions with Julie. Julie is a great listener, empathy builder and motivational coach who helped me to move things along with my own coaching business. Highly skilled at coaching, Julie brought her wealth of business knowledge and experience to each session and left me feeling empowered and in a much stronger position to manage my business.

Gordon Fyfe
I felt at a crossroads in a career that had happened more by opportunity than design. The coaching helped me reflect about my values, skills, preferences and experiences. I came away with a new way of thinking about my career. It gave me a toolset for applying for whichever role / direction, and a confidence that this was achievable. Because of the safety and openness I felt in the sessions, I took away insights (and closure) on the dynamics of some difficult moments in my work life. Based on this experience, I recommend Julie's coaching without hesitation.

B. Schoonbaert
I was new to the company, leading a diverse team, based in multiple countries. Developing strong, trusting relationships is even harder when you don't get to see your direct reports face to face very often, so I was interested in what this workshop could offer. It was a great, open and honest environment where the team and I had the chance to freely express what we thought and set the ground for each other's expectations. Having that clarity and understanding how we each liked to communicate made it easier to build rapport and trust, enabling more open conversations even at a distance. Julie ran that workshop and more importantly coached me and some other members of the team for months to come. She was fabulous to work with.

Hayati Yarkadas, SVP & General Manager, Tate & Lyle