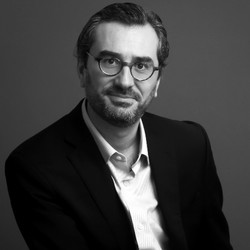 Julien Marzouk

New York, New York
Leadership Coach, Executive Coach, Business Coach
Columbia University Leadership Coaching Program Certified
I coach C-level executives & entrepreneurs working with high-growth organizations. I help my clients grow their businesses, achieve greater self-awareness and become better leaders.
About Me
I serve clients as a thought partner and sounding board to help them achieve greater self-awareness and become better leaders, business managers, and entrepreneurs. I guide clients to identify goals, opportunities and challenges and craft actionable plans that they feel empowered to execute. My work spans the professional and personal self as the two are interrelated and often directly affect each other.
As a coach I apply Columbia University's Coaching program's research-based best practices, which are informed by strategic forms of learning, whole-brain thinking, organizational effectiveness and global leadership. The experience is completely client-led and I maintain their agenda throughout. My work also draws on my 15+ years of experience in strategy consulting, founding and developing a consulting firm and managing large teams.
Combining business acumen and executive coach training allow me to meet clients where they are with their professional goals, to lay out a path to achieve them and unleash their full potential. Finally, I alert clients to their current mindset and emphasize the importance of identifying and applying the best mindset for the challenges they encounter.
Reviews
Julien doesn't have any reviews yet.