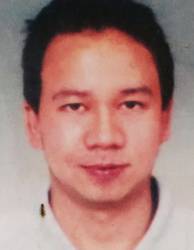 Julien Moe

New York, New York
Relationship Coach, Life Coach, Health and Fitness Coach
MA, MS, Diploma in Clinical & Applied Hypnosis (Saybrook University)
A client who is determined to ACHIEVE HIS/HER GOAL.
About Me
Julien Moe is a multilingual Fulbright Scholar life coach, and a certified clinical hypnotherapist who specializes in helping others heal from codependency, narcissistic abuse, emotional neglect, psychological invisibility, and alike. His coaching practice is founded upon the idea that all dysfunctional relationships with Self, and or with others, are the results of the thoughts beliefs and behaviors inaccurately or falsely impacted by psychodynamic experiences.
"I Will Help You:
• Enhance confidence, self-esteem and well-being
• Improve the quality of your life
• Reduce stress, increase productivity, develop peace of mind
• Get more energy, time, passion and focus
• Take control of daily stressful issues
• Reach your potential and academic, social and professional goals
• Love your work
• Have lasting relationships
• Personal freedom
• Find and sustain personal, academic and professional success, wealth and happiness
Your First Session will be a 60-minute formal assessment during which
I will explore all areas of your life (relationships, dating, career, fun & recreation, money, friends, family, personal development & growth)
I will help you discover what your satisfaction level is right now and where you want to be,
examine your values (what is important to you right now),
I will learn what's been getting in the way.
I will examine your thought processes and look for any limiting beliefs, assumptions, harmful patterns of thinking.
I will get your questions answered in person."
Life coaching is an action-oriented and solution-based approach where you are not just listened to but offered effective solutions to help you reach your academic, dating, social or professional goals in time. Through the coaching conversations, exercises, various tools and techniques, reflection, powerful questioning and inquiry you develop the self-confidence to be able to live a happy life but to thrive on the right track.
Reviews
2 reviews (5.0)
Julien Moe coached me to be my real me. I used to have low self-esteem but not any more. I am now a self-confident salesman who has been getting more sales than my colleagues. I recommend Julien to be your coach.

Zach
Dr. Moe is a wonderful and caring influence! Sessions with him are very helpful!

Tim