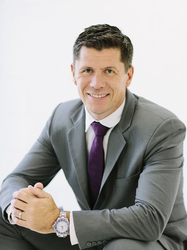 Dr Justin Kennedy

New York, New York
Executive Coach, Leadership Coach, Career Coach
BS, MS, PhD, Neuroscientist & Organisational Psychologist
Are you an executive who wants to find balance and flourish in their work and life overall? From leadership & performance. I will help you 'train your brain to change your mind'
Details

New York, New York 10001
​+1(347) 809-6833
Send Message
Visit Website
Hourly Rate: $200 to $1,000 US Dollars
Gender: Male
About Me
Dr. Justin James Kennedy, "The Brain Coach," is a globally recognized professor of neuroscience, executive coach and leadership specialist. His clients not only find how to cope with professional stress but improve their strategic thinking skills and cognitive performance, which has a direct impact on business their overall business performance.
With over 20 years of C-Suite executive coaching experience globally in the USA, UK and South Africa, Justin translates his neuroscience research into practical business skills.
His specialties include:
• Coaching on performance leadership to deliver measurable business results.
• Coaching on the business vision, brain management and corporate strategy.
• Advising professionals on how to optimize systemic change
• Improving executive brain functions to enhance mental focus, self and team performance.
His personal journey into coaching was tragic. After a near-death road accident he was left in a coma. The process of recovery from the coma into now being a professor in applied neuroscience is remarkable and shows how to not only rebuild but to even improve brain performance. Now working with companies like Duke Energy, Shell, Vodafone, PwC and Toyota, he delivers coaching to ensure executive get their brains to perform at peak.
Justin strives to make his coaching enjoyable, as he's learned that if you want the brain focus and remember, it's best to make the process both fun and challenging.
His first book "Brain Triggers" is co-authored by the world's #1 coach, Dr. Marshall Goldsmith. Justin has also published innumerable corporate studies that demonstrate how to improve and sustain executive performance. In 2014, he delivered a TED Talk on practical ways to control their brain to perform at peak and even increase IQ and memory.
Reviews
10 reviews (5.0)
Justin delivered leadership development workshops, training programs and coached executives while I was MD of the largest hospital group in SA. He was very professional in all he did for us. His executive coaching was superb and invaluable to develop our management.

George Harris, Hospital Manager, South Africa
Prof. Kennedy delivered a series of executive coaching assignments at our company. His coaching style was challenging and invaluable in a manner that directly improved performance results of our top managers.

Leon von Gravenitz, HRD, Toyota
Justin Kennedy impressed our VIP gala guests with a key note that was straight to the point of what we were looking for. It was relevant to our guests and entertaining at the same time. Thanks, Justin

Damendra, Head of Marketing Shangri La, Dubai
I never believed coaching would work for me. Justin proved me wrong. After completing the 6 months Executive Coaching Program I am now in control of my emotional response in challenging situations which caused me a lot of stress and health issues for years. Thanks Justin, for getting me back in balance. The coaching "journey" was a fantastic experience.

Gordana Anna Masniic, GMM Middle East, LVMH Group
Justin's coaching helped me tap into my mental game and improve my score simply by getting in-the-zone.

Matt, Partner, Boyden Middle East
I was referred to Justin due to his reputation and expertise as a mentor and coach with an excellent balance between people and technical skills. In this case I asked him to guide me back on track with my PhD which had stalled for various reasons. We agreed a contract to achieve this and the results of his approach have been exceptional. He enabled me to confront my perceived barriers to progress, and to help me get "unstuck". Through several conversations where Justin challenged me and mentored me, I renewed my appetite for doctoral study, and am now well on my way to the end of the journey. Justin has been there and done that as a Professor, with recognition from institutions like Harvard in the USA.? I wholeheartedly recommend him if you are looking for a paradigm shift. Justin will unpack the issues and guide you back on track with a prioritization and execution plan. A clear and profitable return on a smart investment to get where I want to go... Thanks Justin

Tim Wigham, Head of Performance Management, XCD Well Management
The N3 coaching program has helped me get physically more healthy and improved my focusing and strategic thinking ability.

Stephen, Regional Head of Distribution, Human Capital & Benefits at Al Futtaim Willis Co. LLC
Being referred to Professor Kennedy is very useful as we are working on a concrete journey of improving my behaviors in order to avoid falling back in some patterns. Through concrete exercises, open discussions i feel that I am on the right track to a healthier and stable way of living.

Senior Executive, Chalhoub Group
I met Justin at a time when he was introducing a new, proactive method of stress management to the South African market, namely a biofeedback technique known as the StressEraser. His strong interest in new approaches and new human technologies indicated to me that Justin is a creative thinker and a professional from the field of psychology who has the foresight and courage to introduce and drive innovation for the sake of greater effectiveness. The willingness to move in practice beyond traditional bounds of operation and the ability to work on the cutting edge of improvement and innovation is a quality which I hold in high regard. Justin certainly has this quality.

Jenny, Business Owner, Johannesburg, South Africa
I got to know Justin when he was introduced to our company as a consultant for leadership development. Justin is very knowledgeable in the field of leadership, neuro leadership, resillience in leadership, leadership developmemt in the context of a big organisation, and facilitating the process of leadership between mid levcel executives/management and the executive management team. He is an engaging facilitator with heaps of knowledge on leadership and the areas mentioned above. Justin is currently finalising his project with Mediclinic Panorama and they are looking forward to reap the rewards of his endeavours in the hospital and the hospital group. Justin is a friendly individual with lots of people skills and has facilitated the unit mangers development program with ease. His working relationship with all the role players was beyond reproach. I would recommend Justin as a facilitator of leadership development and leadership development programmes any time of day.

George Harris, Business Development Consultant, Ghana