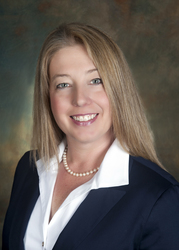 Kandy Sartori

Akron, Ohio
Executive Coach, Business Coach, Money and Finance Coach
Certified Professional Organizer and Quickbooks Online Pro Advisor
Are you looking to increase productivity? Organize an office(s)? Look at current goals and strategically plan ahead 3-5 years? If so, we work together to create a plan that will work for you.
About Me
Hi - I'm a Certified Professional Organizer, Quickbooks Online Pro Advisor, data junky, action oriented coach and your personal cheerleader!
I was introduced to Positive Psychology in 2011 and have been working with MentorCoach since 2012. Prior to this, I had worked with Fortune 500 companies in positions ranging from Administrative Assistant (right out of college) to branch manager and leading a team of theft investigators state wide. Also, in 2009 I started my first company and have branched out to more companies. I enjoy working with entrepreneurs and people who are thinking about starting a business. (Not hobbyists)
My coaching style is action oriented. That is who I am. That being said, together during our first introductory call, we determine if we will start with actual coaching or organize a small space. The preference is to start working from the inside out, which is what coaching is about. However, after working with 1000's of clients over the years organizing, I can honestly say that sometimes, organizing a small area starts the changing process. Often times, if there is clutter, there is also an emotion attached at some level. Not only is this combination of organizing and coaching efficient, I have found that it provides long term change. Often, my clients will have tears well up because they went deep as well as goosebumps for hitting the truth somewhere in the process of exploration.
What I know for certain is that if you are willing to do the work, I will support you and help you reach your goal(s). You CAN achieve your goal(s)!
Reviews
Kandy is clear, concise, and quickly able to provide value to the coaching experience. Upbeat and positively focused. She's a gem.

Verified Client