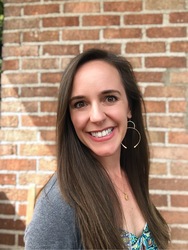 Karen Collins

Denver, Colorado
Leadership Coach, Executive Coach, Career Coach
CPCC, PMP, CCSM
From emerging to established leaders, I'm here to help you gain clarity in what you WANT to offer the world rather than simply what you've offered before. I want to empower you to live life on purpose
About Me
There was a time in my life when I focused solely on external circumstances to gauge my happiness. I regularly heard "we couldn't survive without you" and "thank you for saving the day!" These external words of affirmation meant I was helping others, therefore I was important and I was validated. I thought I had it all - at least all the boxes were checked. Yet, I was miserable. I kept finding myself sitting with the question "What is wrong with me?" Later I learned that nothing was wrong with me, I just didn't actually know who "me" was.
Throughout my career, I have worked for large, publicly traded corporations, national non-profit organizations as well as start-ups grasping to make payroll. I have been in roles from cold-calling sales woman to CEO. When I acknowledged something wasn't right and sought the help of a coach, I discovered my path to joy: to live from the inside out, not the outside in. I am here to help unlock your path today!
My coaching approach involves focusing on 3 Cs: Clarity, Courage and Confidence. Get clarity in who you want to be, find courage to live life on purpose and gain confidence along the way. Whether you are an emerging or an established leader, I want to empower you to turn "one day" into "day one" and prioritize who you want to be in every facet of your life. By understanding your values, your natural strengths and what you want to offer this world, you will step into the boldest version of yourself and your life!
We will use tools and develop skills to help deepen learning and forward action - as the client, you will focus on learning and action and as your coach, I will focus on deepen and forward. Together we will open avenues of thinking and possibilities that are outside the standard process to help you alleviate the "stuck" feeling we can all experience from time to time. We will help you find your most fulfilling life and start living on purpose!
Reviews
Karen doesn't have any reviews yet.