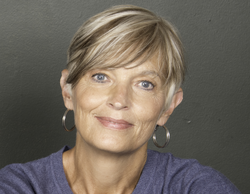 Karen DeVries

Guelph, Ontario
Career Coach
Human Resources Professional
I help driven, ambitious, mid-career professionals at a career crossroads, find the career path that's right for them so that they can look forward to doing work they love!
About Me
My name is Karen DeVries and I'm a Career Coach who helps extraordinary people find work they love. After years of trying to fit in, often feeling like a square peg trying to fit into a round hole, I made the decision to embrace the things that made me different and created a business that allows me to serve other square peggers. I received my Coach training at the Institute for Professional Excellence in Coaching. Their motto, "Bringing potential to life" resonated.
My clients can relate. They've done what's been expected of them, followed the path they thought they should follow and they're miserable. They see things different than others. They're not fond of following rules and they're tired of trying to fit in. They want to blaze their own trail and live life on their own terms. They don't want to settle any more. Deep down they know that they were meant to do something different and they're at the point where the pain of staying stuck is worse than the thought of leaping into the unknown. They want to start making money, doing work they love, using their unique gifts and talents. They are ready to be more of who they truly are.
I've dedicated my career to helping others uncover the career path that's right for them. I really believe that people with passion can change the world for the better.
Reviews
2 reviews (5.0)
Last year I had the privilege of working with Karen DeVries as my coach. I was dealing with grief, having suffered a deep and personal loss. I had also –most inconveniently, come to a career roadblock which left me feeling lost and "hopelessly stuck". Through her endless patience and calm guidance, Karen helped me unpack all the different layers of my frustrations and challenges. Without giving any advice or pushing any one idea, Karen provided an ideal platform for me to explore a future path. Over the course of a few months we spoke every week and slowly but surely I found myself moving forward towards a new career renewed with optimism, passion and joy. Karen is a gifted coach with a kind, patient and non-judgemental approach which makes her exceedingly easy to speak to ( even when you don't think you have anything much to say, you find yourself speaking for an hour). I would most highly recommend Karen as a coach to anyone looking to move forward in any area of his or her life.

T.R., Toronto
My experience with Karen DeVries as a career coach was nothing short of exceptional. I joined her program at a time when I was very confused, stressed, and unsure about my future career prospects. With not much previous work experience, a degree that didn't lend itself to any specific industry, and a 5-month work contract that was quickly coming to a close, I had no idea what was next for me and how I could put myself in a position to succeed. Karen was instrumental in helping me focus on what it was that I placed value in and truly made me happy. From there, she assisted me in narrowing down my job search and determining the kind of work that I would not only succeed in, but love doing. At times, I would lose sight of my long-term goals and be overwhelmed with stress and uncertainty about the short-term but Karen's guidance ensured that I stayed true to myself and did not settle for anything less than what I wanted. Her knowledge, candor, and empathy made her an amazing coach and I would absolutely recommend Karen for anyone struggling with finding their career path, transitioning into a new career, or who is experiencing uncertainty in their professional life.

Dakota, Toronto