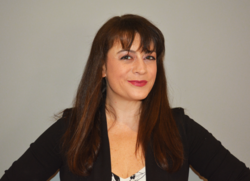 Karen Lilly

Brooklin, Ontario
Career Coach, Leadership Coach, Executive Coach
BA, BEd, Birkman Certified, Career Strategist Certified
I coach early-mid career professionals and students who are entering/re-entering the workforce, transitioning careers or seeking promotions.I can also help with resumes, networking & Interview prep.
About Me
Karen is a seasoned coach with +14 years of experience in many areas of Human Resources.
Karen has had a unique career path, and is an example of how you can leverage skills and strengths to gain a career in a field you never thought you would explore.

It is due to her own unique career path that Karen feels a deep connection with helping individuals and teams on their career journey. She understands from personal experience that there are many different paths you can take to achieve success. Getting there is about agility, curiosity and taking some risk. This lead Karen to embark on coaching training through CTI.
Karen can help you if you are looking for guidance in careers, looking to transition, get your foot in the door or just think through what you love and are good at. Karen will also provide resume reviews, LinkedIn help, networking and interview prep.
Reviews
4 reviews (5.0)
I found Karen as she was starting her coaching business and took her up on her 1 hour free session. After that first session, I felt I had really connected to her and that she really understood and cared about my career and my future. What I really appreciated was that she took an immediate interest and gave me quick actionable steps, without any pressure to sign up for more sessions. I could have left it at that but I quickly signed up for more coaching and I have loved every minute spent with her. Karen helped me identify what my values and career desires are and approached my personal career situation from a holistic perspective, taking into account my unique timing and background. I would highly recommend Karen as a coach for anyone looking to unlock a better path for their career.

Barbara Y
Karen's friendly and thoughtful approach to personal coaching (with Purpose to Impact) was the perfect mix of patience + feeling like I was just chatting with a best friend. Perhaps it was because she has become one of my best friends over the past 15 years or so, but truthfully she kept everything very professional. I really felt safe to open up with her about some personal things that we've never discussed before. It could have been awkward. It could have been hard to open up about these deeply emotional issues. But she made it so easy and comfortable. But not too comfortable that she still didn't ask the tough questions. Her Jedi-like intuitive lead ME to find the answers to issues I've been struggling with for years. If you've ever wondered if there's a career more suitable for you out there, if you've ever wondered if there can be something more to your life, even struggled with relationships in your family, or if you feel stuck or hopeless and you feel unsure of where to even begin...just get started. Stop wondering and reach out to Karen! You won't regret it.

Stefanie Mather
Karens takes a uniquely human and personal approach to career counselling. Rather than focusing on dream jobs, Karen helps you to explore and find your personal brand and really use that as the basis of a career. Karens process emphasizes the importance of working for great people first, and doing great things second as people are at the heart of any experience. If youre looking for a career change or are tired of not being engaged at work, Karen is 110% the person that can help you on your journey!

Abhiram Sarvepalli
Karen is an exceptional career coach. Not only did she equip me with great resources, but her patience and empathetic approach is what had a lasting impact on me. Karen continues to coach me in all facets of my career.

Jackie