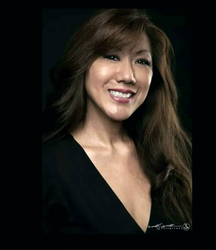 Karen OM

New York, New York
Spirituality Coach, Life Coach, Relationship Coach
BS, iPEC (Institute for Professional Excellence in Coaching), Trained by bestselling author, Gabrielle Bernstein's Masterclass
My clients are: - Spiritual or want to learn more about spiritual growth/healing. - Want a more peaceful meaningful life - Want to open up to love again - Are ready for change and move forward
Details

New York, New York 11354
Inquiries Only. No Soilicitation
Send Message
Visit Website
Hourly Rate: $125 to $150 US Dollars
Gender: Female
About Me
Thanks for your interest and visiting my profile!
I am an iPEC (Insitute for Professional Excellence in Coaching) Certified Transformational Life Coach, which means, I have been trained with the highest standards in the coaching industry to work together with my clients in developing action steps and setting attainable goals, so they can move forward towards creating a meaningful life they really desire. I am highly intuitive and will listen to you to help uncover what is really blocking you. I will then work with you to release those blocks and help you to shift your perception from the old untrue stories you've been telling yourself for so long, to eye-opening revelations. I will also provide you with transformational tools that you can use for a lifetime. You will walk away with new perceptions that will provide you with a deeper understanding about life, your relationships and yourself. This will awaken you to see the beauty in yourself, your relationships and the world around you.
I have also received extensive training with 5 time New York Times bestselling author, Gabrielle Bernstein, named as one of Oprah Winfrey's Top 100 Super Soul Trailbrazers. I am an extremely proud and honored graduate of Gabby's Masterclasses teacher training, Levels 1 and 2, and I am certified to coach and lead Gabby's, "May Cause Miracles" workshop, either one-on-one or in a group.
Reviews
9 reviews (5.0)
"My coaching session with Karen OM a few months ago was very helpful, enlightening and insightful. Karen set up our session with clear communication and made me feel at ease right away. I found her approach direct, logical and personal helping facilitate our time together toward setting specific goals. Karen was able to help me organize my thoughts and see them more clearly. She never rushed and took the time to reflect things I was saying…never telling me what to do or think…she helped me realize more clearly that I already had some of the answers in my thoughts. Her calm, kind nature and outlook on life is pure positive energy. I would highly recommend Karen as a life coach."

Jim C., New York, New York
"My experience with Karen was amazing!! She's very kind and an incredible listener. Karen is great at hearing all of the details of your life and coming up with a plan specifically geared for you. She's both technical and spiritual in her ways and sees things almost 3 dimensionally. Karen has taught me so much about myself and has given me some great guidance and direction. I adore her! Awesome experience overall!"

Dora S, North Carolina
"I had negative impressions of life coaching, until my first session with Karen. She helped me to clarify some important issues and stressors in my life, personal and work related. Karen is patient and shows great compassion while still be able to challenge me to be my best. She has helped me explore various approaches to effectively reach my goals. It has been hard for me to distinguish issues categorically and in relation to each other, Karen has helped me to have a clearer vision and more focus. I feel she is a guide who can really help me. Now I am a fan of Karen and life coaching."

Shannon S., New York, NY
"My experience working with Karen as a life coach was motivating, truthful and most of all rewarding. Karen's skills and big heart made me feel comfortable to express how deeply I was unhappy in my life and confessed I wanted help. Karen's ability to seek all the good things in me inspired me to love me again. I fell in love with myself again and learned I'm not the only person who has issues. I adored Karen's attitude to let me never feel judged and allowed me find a solution to find my true happiness. The lessons I learned working with Karen are used daily and cemented in my heart and soul forever. Karen is successful because she loves being a life coach. If she should plan workshops I would to attend. Forever fan and client"

Lisa K., Legal Assistant, New York, NY
"Karen is an amazing coach, she has the ability to listen without judgment, asking just the right questions to reflect on where you've been, where you are and guide you on where you want to be. Her positive energy is contagious and she provides the support needed to bring out your best self"

Courtney C., Life Coach/Spiritual Teacher, New York, NY
"From the very beginning of my session with Karen, it was clear that our connection had been made in divine order. After I shared my fears and current situation with Karen, she gave me insight and by sharing her own similar stories and experiences. She provided direction and guidance by recommending what next clear steps to take, while listening and allowing me to explore and follow my own intuition. It was such a lovely experience and her feedback and professional knowledge really helped me get clear and put many of my feelings into perspective so that I could move forward. Thank you Karen!!"

Kristen O, Ontario, Canada
"I have known Karen for some time and knew she had started a life coaching business - something she has been doing her entire life, in some form. I have always known Karen to be sympathetic, honest and open and so I turned to her when I was running into issues with my own coach. I had gotten my own coach as I was an executive, looking for a specific business executive coaching program. However, as the months wore on, I was getting frustrated, feeling like I wasn't making any progress. Finally, I reached out to Karen for help to reset myself. Despite her positioning as a relationship coach, Karen approaches her coaching with a sympathetic and open way that made me realize, there is little distinction in the coaching specialty. Its about the right coach, full stop and all human interaction is about managing through a relationship. She asked the right questions, that often made me stop, think and consider. She would listen to my answers and then dig in a bit more, helping to identify areas where I blocking myself and my inner truth and helping me put words to previously unspoken fears that I hadn't considered before, and certainly hadn't come up before, with my previous coach. Karen has a great style and easy listening approach, She focuses on the spiritual connections while ensuring you are being true to yourself and your limiting beliefs. She is patient, listens and responds with the right next set of questions so you can get to the heart of your issues quickly and gently. I highly recommend Karen to anyone needing a coach, for any aspect of your life."

Tamar C., New York, NY
"Karen is a thoughtful and active listener. She pays attention to all that her clients share and is able to hone in on not only their overt goals but the underlying desire behind the words. I strongly recommend and endorse her work."

F. Watson, LCSW Psychotherapy and Hypnotherapy, New Jersey
"Karen is one of the kindest, most genuine and giving person I have met. She truly wants to help, support and heal. She reminded me that self-love is the key to everything and also taught me to recognize the love around me, knowing that I DESERVE it (I love when she told me that, it is so true). When I am there and in that space I will be able to trust myself, my intuition and be open and honest with men I date. She helped me move out of my fear of falling into co-dependent patterns and reminding me to continue to love myself and that I am love and that love is all around me. Thank you so much Karen!"

Katie, PhD Health and Wellness, Chicago Illinois