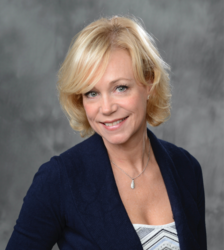 Karen Benoy Preston

Freehold, New Jersey
Career Coach, Leadership Coach, Team Coach
BS in Business MGT, Certified Professional Coach, Energy Leadership Index - Master Practitioner, bTrue™ Certified, Certified Conscious Business Coach
Are you discontent or disconnected? Let me help you step back into the authority of your truest self, so you can get back on track. Career transitions! Team cohesion! Recalibration of org's culture!
About Me
You're disciplined.
Regimented.
You've worked hard to achieve the success you have.
You put in the time, the sweat, the sacrifice, (all the ingredients "they" said you needed to succeed.)
You take care of your mind and body. Go to the gym. Eat clean. You try to manage your stress.
Bottom line: You make healthy choices, You're trying to create and live the best possible life.
You've read every productivity book on the shelf, "brain-hacking" your way from progress to perfection.
"4-Hour Workweek" "Tools of the Titans" "Start with Why"
With each book, you learned something new and valuable, and all of it worked! Until it didn't. It helped you to solve some problems...
...but not THE problem.
That nagging feeling that something is still missing. Something is still just slightly off.
You ask yourself, "if everything I'm doing is 'right,' why do I still feel 'wrong'?"
Can you truly live the best possible life?
Can you ever really find happiness, purpose and fulfillment.
You can… but the answers aren't out there.
Isn't it time you partner with a coach to help you get to the core?
My coaching philosophy is rooted in the belief that we hold the power to reach our highest potentials by being our MOST AUTHENTIC SELVES.
My goal is to help you gain clarity with your inner most truths in order to take aligned-action, leading to more fulfillment and success, personally, professionally and in your organization.
From operations manager to insurance producer, I've done it all. And now as a Certified Professional Coach with over 5 years of experience, I have worked with biotech start ups, medical professionals/facilities and many other industries and organizations all the way to the Fortune 100s.
With a BS in Business MGT and multiple coaching certifications, to include over 400 coaching hours, you will discover a partnership like no other, empowering you to step into the authority of your most authentic self and enjoy fulfillment in all aspects of your life.
Reviews
4 reviews (5.0)
When I started working with Karen, I expected to come out with some tools and tips related to prioritization and decisiveness. What I left with was a life-altering change of perspective based on a challenging and intense analysis of my personal principles and values. With her kind and empathetic coaching style, Karen helped me find the root cause of many of the professional (and personal) challenges I have faced, and helped me develop an approach to addressing these that I most likely would not have found on my own. Thanks to Karen, not only am I now equipped to manage the challenges I currently face, but I also have great confidence in my ability to face and adapt to any new challenges based on the foundational understanding of my own values that Karen has helped me recognize and articulate. Thanks so much, Karen!

James Dutczak
I have been in the organizational development, leadership, mentoring and consulting space for a number of years and have certifications across a broad spectrum of personality, team and organizational effectiveness tools. So, when I met Karen and she suggested the bTrue Values Assessment, I was interested in doing a deeper dive on my values but assumed it would be iterative work to various assessments Id done in the past. Let me simply state, I was completely wrong! I was working with Karen during a transitional time having left a role that integrated my lifes work and led to significant organizational and industry leading outcomes. Wanting to intentionally consider how I would contribute over the next several years, completing a values assessment seemed perfectly timed. As Karen coached me through the debrief, I began to realize how much I had to peel back and challenge my own thinking when honestly, I thought Id already passed that class! The bTrue Values process opened up significant learning for me which led to possibilities that I had not previously considered. The depth of this process and the personal, transformational work that it spurs are unique to any other tool that I have encountered in my more than 20 years of experience in this space. The outcome of this work for me led to clarity in aligning the next step in my work with values that truly are at the core of who I am. That clarity is like a beacon that keeps my actions aligned and decision making easier. In times like we have recently experienced, when everything seems to be up in the air, this clarity is a gift that anchors me every day regardless of what is going on around me. If you are looking for that clarity in your work or personal life, I recommend you give yourself the gift of time and internal work with the bTrue Values assessment.

Jackie S
Karen is a gifted leadership, business, and life coach. As a part of our coaching relationship, she introduced me to her tool bTrue Values Assessment. While I have always been fairly clear on my personal values, this tool took it to an entirely different level. Not only did the tool clarify my values, Karen walked me through the why behind each one helping me to better understand my values and myself to the core. Through the process, Karen invited me into the challenge of truly seeking to understand what Im holding on to because of past experiences and who I truly am and how to more authentically show up in that way. I feel like another level of myself has been unlocked that I can put into play in all areas of my life. I would highly recommend Karen, and this tool to anyone seeking to become the best version of themselves and to come from their place of truth.

Wendy Roop
Karen has helped me in my awareness of aligning my business practice with my values and passion. As a result of Karens techniques, I am more purposeful in celebrating my strengths and my voice for the benefit of my clients. I now have a greater appreciation for my journey and the pursuit of my purpose. If you are looking for a catalyst to awaken the true authentic coach within you, I recommend Karens tools and coaching

Victor Biggs