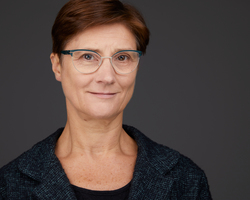 Karen Souter

Seattle, Washington
Career Coach, Leadership Coach, Executive Coach
MB BS, FRCA, MACM
I coach physicians who want to develop their careers, become leaders, achieve work-life balance or make key changes. I use tested, action-oriented coaching methods that focus on success.
About Me
I am an ICF associate certified coach with experience in executive leadership and career development coaching, I am also a practicing physician. In my career I have achieved success as a clinician and as an academician (see below) and I know the joy and satisfaction a career in clinical medicine brings. I also know the challenges and personal struggles we all face. When I work with physicians as a coach your goals are my goals. You bring the question, the change you want to make, the leadership conundrum or the challenges you want to overcome. I listen as you speak and we set an agenda to work on solutions. My role as a coach is to guide you through the process of discovery and how to take concrete steps and actions to get the results you want. My background as a practicing physician gives me unique insight into your journey. I hear about excitement and success; frustration and disappointment - those are the realities of a physician's journey. My clients tell me "it's a luxury to have someone who will give them the space to be heard and explore for themselves and they leave our sessions feeling inspired and empowered to take next steps toward success.
I completed my medical degree and training in Anaesthesia in the UK, and did fellowship training in Canada. I practiced as a consultant anaesthetist in England until 2001. In 2002 I moved to the US and became a member of a large academic anesthesiology department where I served as the residency program director. In 2011 I received the ACGME "Parker J Palmer Courage to Teach" award in recognition of my work related to resident education. Throughout my career, I have taken active leadership roles nationally in a number of professional societies related to anesthesia and education. In recent years I have stepped away from the limelight of academic leadership, focusing instead on working with individual physicians.
Reviews
3 reviews (5.0)
Karen is a great listener and asks good questions which helps guide me where I need to go.

Anonymous
Working with Karen as my coach encouraged me to look beyond my day-to day tasks. Seeing the bigger picture I was able to better strategize how to manage my time to balance work and home responsibilities.

Anonymous
Karen is a patient and thoughtful coach who created a comfortable space for reflection and prioritization. She provided helpful exercises and helped me to create action plans that led me to a better understanding of my behaviors and an improved set of tools to deal with future challenges. I am grateful for the progress we have made and excited to work with her in the future- I would definitely recommend working with her!

John Mitchell