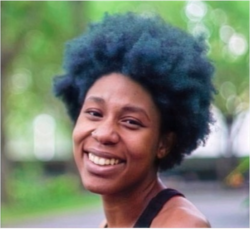 Kari Betton

Chicago, Illinois
Life Coach
MFA
You're smart, sensitive and creative - but you struggle to fit into your environment because of your differences. I help people like you see those differences for the strengths that they can be!
About Me
My coaching practice is called SimplyByBeing because much of the work we will do in coaching together is around what can be done to eliminate all of the things in your life that are stopping you from being the naturally successful and vibrant self that you already are.
I am passionate about helping you understand -- and showing you evidence -- that you are naturally creative.
Results that come out of my coaching are:
-more bravery to pursue your ideas
-more boundaries and self-care to prevent burn-out
-identifying your true passion(s) and purpose(s)
-more awareness of patterns and blocks that you're trying to break through
-acceptance of your neuro-diversity (if you identify as such)
-more self-responsibility to help you move forward out of situations where you've felt victimized
-creating your own life through intentional meaning-making
My coaching philosophy heavily depends on the fact that I myself am a lifelong learner, and am always stepping out of my comfort zone and trying new things! Before I made the move to start coaching, my first career was (and still is) as a professional music composer, pianist, and singer - I have my MFA (Masters in Fine Arts) in Music Composition for Film, TV, and Media. I've been a vocal coach and piano teacher for over 8 years.
If you're ready to make a lasting impact on your life and personal development, reach out and make a call today. You'll be glad you did!
SimplyByBeing on YouTube: https://www.youtube.com/channel/UCanoU340R-KO6XtQvObUODA
Reviews
Kari doesn't have any reviews yet.