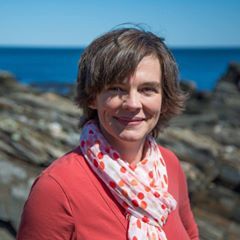 Kari McLeod

Leesburg, Virginia
Life Coach, Leadership Coach, Executive Coach
Certified Professional Co-Active Coach, ICAgile Certified Professional in Agile Coaching and Team Facilitation, Certified Kanban System Design
I help women move from feeling overwhelmed to being leaders at work, at home, and in their communities. My clients and I uncover what fulfills them so that they can lead in their world.
About Me
I am enthusiastic about the power of coaching for everyone. When you work with me you will be listened to and truly seen for who you are being and what you are doing. I hold you as naturally creative, resourceful, and whole. I will ask you powerful questions that will guide you toward your very own leadership.
In working with me, please be prepared to talk about YOU! You are about to engage in a journey of discovery, awareness, and choice. Yes, this is your time to focus on your goals and values, to work through where you're stuck, to celebrate success or sit with unease, to wonder about possibility, and to uncover how to realize your dreams. It is also your time to learn and define who you are and to choose what to do with that awareness.
I will focus on you, the person, and I will stop you and refocus when I sense the details of the problem are standing in your way. I will support you by acknowledging who you are being when you do hard things or say hard truths, and by pointing out when I sense that you are playing small. I will champion you when I sense that you need a reminder of your leadership and I will challenge you when you shy away from your potential. We will celebrate your failures and we will celebrate your successes.
If getting organized or becoming more effective and efficient will help your leadership journey, I can teach you how to use Personal Kanban, a powerful tool with a funny name. With Personal Kanban you make what you need and want to do transparent, prioritize these tasks and dreams, and limit how many things you do at one time. The result is efficiency, effectiveness, and flow. Personal Kanban has made a huge difference in my life and the lives of my family and clients.
I am a Certified Professional Co-Active Coach, and I have an MA in human geography and a PhD in the history of medicine. My husband and I have four daughters aged 10-17 and a 3-year-old poodle. We are Canadian expats living west of Washington, D.C.
Reviews
2 reviews (5.0)
Our trips/conversations are figurative and real. Figurative as my conversations with Kari are a trip into insight. The trips are an indulgence, yet so important to keeping a mindful eye on the everyday. Working with Kari I have discovered that the everyday reflects the values that inspire my life; the struggle to hold on to those values as circumstances demand mindless survival; the strategies that have allowed that survival whether I have been conscious of them or not; and the passion for life and justice and my pursuit for a reasoned path to actualize them. These are some of the themes we discuss on "my day" - as she puts it! This is all about you, S! I am very grateful to have found Kari in this new incarnation of our friendship. Our interactions are dressed of professionalism but the core is made up of a deep sense of care! The true ability of a coach who cares and helps you stay true to yourself.

S. LaGaffe - Toronto, Canada
Kari McLeod worked with both me and my son, Jacob on how to properly implement personal Kanban in our lives. This helped us both to improve our time management, set prioritizes, and focus our energy. For me, Kari did an excellent job of talking through with me what I had on my plate. She helped me learn how to organize responsibilities as a mother, business owner and making sure I am taking care of my health on my Kanban Board in a a way that I would not get overwhelmed and stay focused, instead of spreading myself too thin and not using my energy for the most important priorities first. Jacob is a college student and holding down a full load of classes and teacher assisting for two professors. Because of Kari's background of many years in higher education and graduate work, she was able to use her personal experience and knowledge to help him develop a Kanban system that worked for his school situation with a lot of workload and interdependent deadlines. Kari is an empathetic, extremely intelligent, and very gifted at distilling down a lot of information into the most important points. I would highly recommended her services as a couch and Kanban master!

MC, business owner and mom, western Loudoun County, Virginia