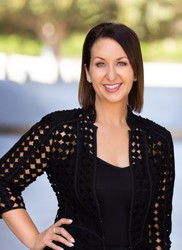 Karie Kaufmann

San Diego, California
Business Coach, Executive Coach, Christian Coach
Scaling Up, ActionCOACH, DISC certified, EIQ certified
I help leaders of high growth companies to navigate the twists and turns of scaling up, so you can build the business you want - without losing your mind in the process!
About Me
Karie is a master coach and facilitator, having coached over 1,000 high growth companies since 2005.
Her clients have achieved double and triple-digit growth in profitability, accomplished through implementation of the Scaling Up and ActionCOACH frameworks. She helps business leaders work through roadblocks and growing pains, build amazing teams, and enable sustainable growth… all while enjoying the ride.
Professional Highlights:
Over the past 17 years, Karie has helped many talented entrepreneurs, structure and grow their businesses to achieve their desired lifestyle. Many continue to run those businesses, with healthy bottom lines and personal schedules, while others are passed to the next generation or sold.
Over the past 18 months, Karie has coached four clients to successfully sell their businesses, while others are pursuing growth through acquisition.
In 2020, Karie was the first American woman to be inducted into the Global Coaching Hall of Fame. She has also won 14 major coaching awards since 2005.
Karie is licensed with Scaling Up, ActionCOACH, DISC and EIQ, bringing a breadth of tools and methodologies to help her clients grow.
Personal Highlights:
Karie believes that being in business should give you more life, not suck the life out of you.
She lives what she teaches by putting family first, and prioritizing time with her husband, two kids, and their giant golden doodle. As a family, they value collecting experiences, whether traveling abroad, on a road trip, or enjoying life San Diego.
Karie also serves on the board of Newbreak Church, and is a Lifetime Partner of B1G1: Business for Good. Through B1G1 (Buy 1, Give 1), Karie makes a donation for every coaching session, providing income-generating resources to someone in an underserved area of the world. So when something good happens in your business through coaching, you also make something good happen for someone else!
Reviews
I've worked with Karie for nearly 3 years and it has made an amazing impact. I also see the results she gets with her other clients and it's been great to get to know some of the amazing business owners and leaders that she coaches.

Anonymous