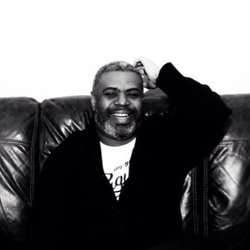 Karl Pinnock

London, England
Life Coach, Career Coach, Performance Coach
NLP Practitioner
Life and Career Coach responsible for the unleashing of inner titans and vanquishing limiting beliefs.
Details

London, England ha3 9as
Hourly Rate: £45 to £60 British Pounds
Gender: Male
About Me
I believe that everybody has the potential to be great and to discover the best version of themselves. Coaching can change your life for the better by asking all the right questions, to help you arrive at the right answers yourself. My goal is to help you discover what it is holding you back from achieving greatness.
Around 10 years ago I was working towards becoming a counsellor, as I had always enjoyed working with people to overcome obstacles or difficult situations. Counselling felt like the right path, so I began on a journey of courses, alongside training with the Samaritans, to gain essential experience and develop key skills. I landed a great role as a Project Worker for a mental health service - an honourable job but I still felt that somewhere along my journey I had lost my way and that I had more to give.
Whilst doing some soul searching, I came across a position for a Coach with a homeless organisation. It was in this role that I discovered that coaching was the way forward for me.
I developed my coaching techniques during my time at this organisation and trained to become a qualified NLP practitioner. The more I learnt and developed myself as a coach, the more I wanted to branch out and reach other people - to apply NLP and coaching to the lives of those struggling to find their way. I am now ready to offer my experience, skills and knowledge to people from all walks of life and help them realise a pathway in life that will bring the most fulfilment and peace.
Reviews
3 reviews (5.0)
I was wary of the cost of life coaching at first, 'can I really justify spending that much money just on me?' popped into my head on the regular. But as a freelancer, accountable only to myself, I've found it so valuable to be able to spend time with Karl to focus on defining aims and maintaining momentum in my career journey. He's guided me through unpicking unhelpful beliefs, analysing situations and creating new ways forward - he is so easy to talk to, totally non judgemental, supportive and calming. Karl has listened as I've talked through the details of the stuff that's been niggling me, but is way too boring to offload on friends, he asks the right questions and has helped me challenge my own limited beliefs. In fact, I rarely ask friends 'advice' following my life coaching with Karl, I'm more often celebrating my learnings on whatever situations I've been dealing with of late, whether they are positive or negative I feel more secure in my headspace and enjoy the mental challenge of finding the learning. I found it useful to share my top priories with Karl, briefing him on what I wanted to work on and quickly realised how amazing it is to have somebody objective who is there to help and challenge you, working totally to your agenda. Such a treat! At first it was like having a second, more constructive voice, in my internal monologue - which is obviously amazing! After a few sessions, I found myself challenging my thinking all on my own, feeling in control thanks to the options I could see in front of me and empowered not to need to save everything up to analyse in my next life coaching session. New thinking led me to new behaviours, which led to new results, learnings and confidence to keep on improving myself. From a 6 month coaching experience, I now have clarity on my vision for the future, understanding of the steps needed to get there as well as increased confidence in my judgement and decision making skills to amend the route along the way. A favourite mantra I've taken from the experience is that it's not a waste of time if you learned something, Thanks Karl.

Andrea, freelance marketeer and copy writer
I approached Karl because I needed a kick start into meeting my next goal in life. Karl helped me by making me feel more confident in what I wanted to do and managed to remove all the walls that I had been putting up. Within 5 months I have taken two courses, with another two booked, I have invested in equipment for my passion and I'm already working on setting up my own business. I would recommend Karl as within a short amount of time he had a dramatic effect on my confidence and motivation. He makes you feel relaxed and is easy to talk to. If not for Karl I would not be doing what I am doing now, which is starting the next chapter in my life.

Lynne, Photographer
Karl is the first coach I have seen, I had tried other talking therapies in the past but Karl's coaching has been by far the most successful. As a man, it is hard to open up at times but Karl makes you feel very at ease and is completely non-judgemental. I have made massive steps in achieving what I want in life with the help of Karl's goal setting achievable and time-conscience. I would highly recommend Karl to anyone who is considering coaching.

Steve, Charity Worker
The Smart Way To Find A Coach

1 Describe Your Goals

2 Get Matched

3 Free Consultations
Find My Ideal Coach Now