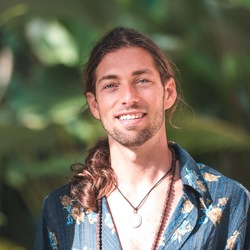 Randy DesRocher

Seattle, Washington
Relationship Coach, Life Coach, Leadership Coach
Certified HeartMath Coach, Somatically trained, NARM Informed Professional, Global Authentic Relating Facilitator
I work with: men who have a good mental game looking to expand their capacity for relationships and intimacy; women on building trust and healing trauma; couples committed to growth and authenticity.
About Me
Randy lives the adventure at every turn and loves the journey through every detour on this wild ride of life. Grounded in presence with a playful blend of curiosity and heartfelt care, he offers a welcoming space to explore personal transformation, conscious relationship work and radical expression. He shares his gift of seeing the magic in everyone and everything through private coaching, workshops, group training, guided hikes, and adventure retreats
What people say about me
" Randy helped me peel back the layers of what was truly holding me back from living an authentic life that feeds not only my family, but my heart. This process has given me the tools and perspective to continue the deep inner work from a place of understanding and acceptance, rather than blame. I can't express enough how much I appreciate the compassion and tenderness he showed me when I felt I least deserved it."
~ Greg, Seattle 2020
"Working with Randy was such a tremendous gift! I have done a lot of work on myself, specifically around sexual trauma. But I've never felt safe enough to work with a man....until Randy. I completely trusted him, which is saying a lot. He was so open and present. He was willing to surrender to the process, trusting both of our intuitions. He emanates love, kindness and integrity yet is strong, grounded, and has amazing respect and awareness of boundaries. I am grateful and honored to have shared this life-changing experience with him."
~ Alexia, Seattle 2020
Reviews
Randy doesn't have any reviews yet.