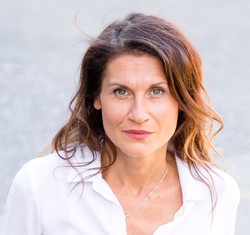 Kasia Jamroz Miami, Florida
Executive Coach, Leadership Coach, Life Coach
MSPEC.ED
I coach individuals as well as CEOs and their teams using conscious coaching method to recognize the "below-the-surface" thoughts, feelings,and believes and how they get in the way of change.
About Me
Kasia is an Executive Leadership Coach, a Personal and Organizational Transformation Advocate, a Provocateur, an Adventurist, a Global Citizen and Traveller, and a Himalayan Climber. She believes in the irresistible power of choice and living life congruent with our highest values.
Kasia holds a Master's Degree in Special Education, several life coaching certifications along with personality, leadership and team assessment certifications and brings over a decade of experience in human capital transformation.
Kasia has worked with individuals assisting them in becoming aware of their own unproductive habits, believes and assumptions so they can live, love, work, lead and communicate with clarity, on purpose and passion. To expand their emotional intelligence and achieve work-life balance while reaching their goals.
She has worked with CEOs of global companies as well as their teams to help them learn to communicate, deliver clarity and create a meaningful vision for themselves and their teams.
Kasia has consulted on and facilitated coaching programs and seminars focusing on developing sustainable solutions and strategies to address challenges relating to organizational culture, desired leadership presence, team effectiveness, emotional intelligence, resilience and cognitive flexibility.
She contributes as a pro-bono coach to The Humanitarian Coaching Network (HCN), and is a CEO of 50 Deeds of Love Foundation raising funds to support health, education and well- being initiatives for the Nepalese people.
Kasia is a regular contributor to Thrive Global.
Qualifications and Skills
• Certified in Human Resource Management ('CHRM')
• Myers Briggs Type Indicator Step I &II (MBTI)
• The Leadership Circle 360-Degree Feedback Assessment
• The Leadership Circle Culture Survey
• Hogan Personality Inventory Training (HVI, HDS, HVPI, Team Analysis, 360 Degree Feedback, HBRI, Judgment Report)
• CPCC – CTI
• ACC- ICF
• Neuro - Change Solution Certified Consultant
Reviews
Kasia has 9 reviews.
I met Kasia during a week-long intensive retreat during which she served as a Team Leader for our group of about 60 people, and she was absolutely fabulous! She was able to organize our diverse group to share information, address questions and concerns, and make sure that each of us had a wonderful experience. She is warm, funny, caring, compassionate, responsive, and has lots of energy. She attended to each of our needs, regardless of how complicated they were, always with a smile, leaving you feeling truly valued. She has kept in touch with our group and has organized call-ins to follow up on how we are doing, answer questions, support our work and our progress. I have never had such concern or involvement following a retreat, despite having attended multiple retreats around the world.

One of the things I like most about Kasia - aside from the fact that she is warm, funny, caring, compassionate, giving, and with seemingly inexhaustible energy - is that she is responsive. When you reach out to her, you can expect a very timely response, so you are not waiting and wondering when she'll get back to you. She is generous with her time and makes you feel valued, regardless of reason for which you have reached out to her.

Manhal W.
Kasia's humility in sharing her personal journey and the techniques she uses to connect people are just beautiful. Thanks to Kasia, I realized another level of passion for being of service.
Thank you Kasia for everything.. your time .. dedication and ,most beautifully your non judgement and love. Your energy was endless and your love was moving, touching and inspiring.

Anita H.
"Kasia is an excellent business executive coach to work with. She is a great listener. She also asks the right questions, helping you find the answers yourself. She is very committed and structured in her approach. Kasia helped me set my own goals and gave me the tools to be able to achieve them. I am profoundly grateful for having had a chance to work with Kasia, and I would recommend her to anyone looking to improve their leadership skills."

Adela Pozder-Cengic Program Manager / Head of Sector at UNDP
"Working with Kasia and having her as a coach was a very rewarding experience. Starting with The Leadership Circle exercise gave us the ability to see how I perceived myself compared to how others perceived me. The data points with noticeable gaps gave us areas to focus on. From there we reflected on what changes could be made to improve and then put those plans into action. This year was a record breaking year for my company and I believe Kasia's coaching played a role in our growth. Kasia consistently pushed me outside of my comfort zone by asking some hard, but important questions. I would highly recommend Kasia to anyone looking to improve their leadership skills."

Steven Buchta CEO at Corporate Creations
"As a Coach Kasia has the magical ability to make you ask yourself the questions that she feels should be addressed without her saying much than Why, How and When. Without you knowing it you have formed a goal and a plan all within a single session. Kasia is ever the diligent listener and has a true gift to lead conversations into a positive place where action and results will be found."

Christine Williams; Senior Finance Professional
"I would like to express my profound gratitude for the excellent coaching session I have had with you over the past months. You provided highly informative and stimulating sessions for the coaching. Your advice and guidance were particularly beneficial and indispensable to me."

Mamadou N'DAW; RBM and Evaluation Advisor Team Leader; United Nations Development Programme
"Kasia Jamroz has my highest recommendation as an Executive Coach. She has the natural ability to uncover issues without being intrusive, and provides the guidance and tools needed to work through it. Because of Kasia's insight, I see things more objectively — both in others and in myself. I will take the valuable lessons I learned from Kasia with me as I continue in my career. Kasia really made a difference!"

Gina McLean Vice President – Operations, HUB International
"Kasia is an excellent executive coach. She has provided me with excellent tools to manage my time and execute more effectively overall. I recommend Kasia highly."

Marc Mehalakes Vice President at Hub International
"I met Kasia during a pivotal transition in my life. If it wasn't for her, I'm not sure how much I would have persisted during this time. Kasia helped me to express myself and reprioritize my values. She taught me how to trust myself and gave me the strength I needed to ignore my irrational doubts. Kasia has the gift of genuine empathy and is skilled at connecting our human experience to create meaning in our lives. She was exactly what I needed. I cannot thank Kasia enough and I highly recommend her to everyone."

Jena Mahne, MS Career Development Professional