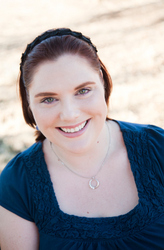 Kat Lessin

Camarillo, California
Life Coach, Entrepreneurship Coach, Business Coach
BA, Certified Professional Coach
I coach creative entrepreneurs and people thinking about starting a business. I help clients gain clarity and release overwhelm so they can create and design their ideal life and business.
About Me
I work with entrepreneurs who want their ideal life and business. They feel stuck, spinning their wheels, not knowing how to reach their dream life. They feel like they are missing something in the process. They often find themselves unable to achieve life/work balance because everything feels equally important. When their significant other is not an entrepreneur, they can be negative or unsupportive which can add another unique layer of stress and strife.
My coaching is all about YOU, YOUR needs, and YOUR individualized solutions. We work together to create targeted action steps specific to your goals. YOU are the most important part of the process. Getting specific and clear on what it is you want to create is the first step. I help you design and create your ideal life and business, taking a whole life approach, focusing on details and blind spots that are often overlooked. Your life and business are not separate aspects of your life as an entrepreneur. They go hand in hand. I help to release the mental blocks to shift the thoughts that are holding you back. Clients often feel empowered by designing their desired life and business, embracing it as a creative process in itself.
In Life Design, I'm an expert at strategies and systems. I'm very organized and structured, balanced with creativity. Life Design is all about taking steps to create your dream, with exercises and assignments that propel you into action.
I have a BA in Professional Photography from Brooks Institute, a Professional Coach Certification from the International Coach Academy, and an Associate Coach Credential from the International Coach Federation. I have 9+ years of experience in Direct Sales. I'm also a consultant for a networking organization helping entrepreneurs and professionals grow their businesses. I've been professionally coaching since 2010.
I coach internationally via Zoom, Skype, phone and in person in Ventura and Santa Barbara. I also coach couples if needed.
Reviews
6 reviews (1 verified) (5.0)
Overall my experience was very positive and encouraging. I felt like my business was going to blossom with Kat's help. Excited to get started!

Michelle Minieri
I hired Kat to support me in achieving balance in my life, juggling various business hats. Once this goal was reached, I asked her to help me in moving forward with my business. Kat is a fantastic coach who (knowing my ability to over-plan) challenged me all the way on the feasibility of my goals. In this way she helped me avoid making costly mistakes and instead re-adjust my original goals to make them more workable. In our brainstorming, with her powerful questioning there was always another alternative, even once I thought the options are exhausted. Kat really held me accountable and kept me focused to avoid me being overwhelmed by the lots of different activities I was doing for all of my businesses. She was a very invaluable support to me. My sessions with her were so energizing and enthusing that I felt like jumping into action straight away, which converted into results soon. And when I felt myself completely stuck in a situation, her techniques not only helped me de-block right there, but they have been of great use for me since then. I strongly recommend Kat for anyone looking for support in creating an authentic lifestyle, in finding the right balance, or moving forward with business related goals.

Erika K., Coach, Belgium
Working with Kat has been one of the smartest decisions we made regarding starting our business. She helped us identify several blind spots in our planning, and pointed us in directions we would have never considered on our own. She included my spouse in the process, recognizing that we need to succeed as a family, and made sure everything we did was in alignment with both of our values. Kat helped us not only set goals for the business we wanted to create and the lifestyle we wanted to live, but she also helped with creating a complete blueprint for success, including detailed information on how we actually plan to get there. The biggest benefit I got from working with Kat was that she helped me learn to trust myself again. She addressed and challenged negative thinking and limiting beliefs to help eliminate obstacles on the path to seeing our dreams become reality. Kat is a true professional, but she also cares about her clients; she met us where we were and helped us to chart the course for success. I would highly recommend her services to anyone looking to make positive changes in their lives.

Donnie S., Musician/Teacher, Colorado
It was a pleasure to work with Kat as she has been a pivotal source in helping me move forward with my life. She has a gift to listen and steer you into the right direction. She truly does live up to her title of 'Lifestyle Design Strategist and Life Coach'. Thank you Kat for putting all the effort and time in me.

Sunny N., Student, Singapore
When I found Kat as a life coach, I was in a place in my work life where I felt like my job wasn't right for me and my wheels were spinning without moving forward. With Kat's help I was able to fuel my professional life with passion and purpose and finally take it to the next level. Kat's innate listening skills were able to distill the chatter in my mind down into clear values and goals. She then helped me create a game plan that worked with my lifestyle to help me achieve these goals. She offers a third perspective that questions negative, self-limiting thinking, and coaching that offers support and guidance that doesn't settle for mediocrity.

Jena H., Metalsmith/Artist, California
I began my life coaching sessions to find out what life coaching was all about, and I was interested in life coaching with Kat because I believe her to be an intelligent and trustworthy woman. What surprised me is how at ease I feel in talking with her and how very talented she is in listening, picking out the important aspects of what I say, and asking the questions to lead me to clarity, understanding, and action toward positive change.

Laura C., Direct Sales, California