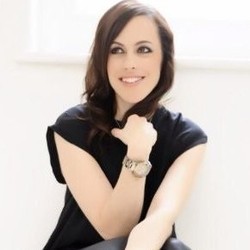 Kate Avery

London, England
Executive Coach, Entrepreneurship Coach, Health and Fitness Coach
Somatic Coach, Trauma-Informed, EFT Practitioner, Business & Leadership, Insights Discovery Practitioner, Meditation Teacher Diploma
Are you an exhausted, overwhelmed leader/entrepreneur? I can help you reclaim energy & clarity, renew confidence & impact, & build resilience, so you can feel lighter, look brighter, & lead smarter
About Me
Hi there, thank you for visiting my profile. I'm passionate about supporting purpose-driven leaders & entrepreneurs to thrive in health, life & work.
I believe the health & performance of a business is directly linked to the energy, resilience, identity, & mindset of its leaders. When we are exhausted, sick & overwhelmed - we suffer, our business suffers, and so do the people in it!
Often there are clear warning signs - fatigue, brain fog, headaches, digestive issues, joint pains, sleep issues, shortness of breath, infections, hormone imbalance. We become forgetful, despondent, cynical, apathetic, disconnected, angry, irrational, anxious. We feel physically, mentally & emotionally 'broken' – but we dismiss it, tell ourselves stress is part of the job, and push on regardless.
Signing up to coaching can be daunting. I get it. But taking responsibility for your own wellbeing can be a significant differentiator in your business.
How would it feel to reignite your spark, regain clarity & focus, renew passion & purpose, unlock productivity & potential, free yourself from insecurities & self-doubt, find freedom, balance & flow in your life & work?
I'm an integrative coach & business mentor. In a former life, I was an executive leader, with 20+ years working in fast-paced businesses, leading global teams and operations.

My style is integrative, blending business experience, coaching & holistic tools. I take a 'whole person' view. Everything we experience in life is multi-faceted. Optimal health and performance are dependent on understanding the full picture not just a superficial focus on the amplified issues.
As a client, I offer you a non-judgemental, confidential, safe space in which you will feel energised, inspired, and empowered to achieve sustainable change for you and your business.
Reviews
3 reviews (5.0)
The experience of receiving coaching from Kate, was a very positive one. I found the sessions were well balanced and well managed. And vitally, I felt really heard, as opposed to just being listened to, and then useful work was accomplished from this. Even when completing the preliminary paperwork, I found it very informative, so learned something about myself even before I started!

Jane P.
Kate is friendly, flexible and caring. She is highly intuitive and helps you process and see what is really going on for you. She helped me gain clarity on a range of issues. I always walked away from a session with Kate with greater insights. Our sessions together were reinforced with the power of insightful reflections. I would highly recommend working with Kate. She brings great warmth, intelligence and reflections/observations to her coaching. I really enjoyed my time with Kate and always looked forward to our sessions together.

Janine
I've found it quite difficult navigating motherhood and my career since becoming a Mum. Kate has been wonderfully helpful in bringing calm and confidence in me which in return has made me a better Mum and more impactful leader. What's unique about Kate is that she brings a holistic view to coaching, encompassing fitness, nutrition, career & mental health. All our sessions end with some practical tips and exercises for better habit building - I find it extremely valuable. Cannot recommend her highly enough!

Doville