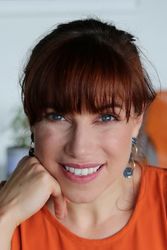 Kate Bishop

Gloucester, England
Career Coach, Performance Coach, Life Coach
I work with clients to discover and do what they really want to in their careers. From a complete change, to gaining more work-life balance or increasing your confidence, I will help you enjoy work.
About Me
Hi! I'm Coach Kate and I am all about making your Mondays feel just as great as your Fridays.
Why?
I was stuck in a job that no longer motivated me yet I was terrified to lose it as I thought I had no way out. For 3 years I lost all belief in myself, was praying to be fired, yet terrified I would lose my job because I had no idea what to do or what I was capable of.
Eeek!
After a few some serious soul searching, re-training to be a coach & many coaching sessions later; I am now a fully certified Personal Performance & Business Coach (The Coaching Academy) and I specialise in career confidence coaching with clients who feel stuck and stagnant in their jobs.
With a strong focus on self-esteem and wellbeing at work, I love working with individuals to improve their confidence at work & working life whether that be a complete career change, taming their stress, making their positive impact, or empowering them to leap up the career ladder.
From personal experience (I've been to the depths of depression and back due to a previous working life) I understand how emotional wellbeing & mental health are absolutely crucial to a productive & happy working life.
My work with clients enables them to become more resilient and to flourish both in their work and in their personal lives. We work on life - work balance as your life comes first!
Credentials
Certified Life and Business Coach - The Coaching Academy
Level 2 Certified DISC Accreditation - The Coaching Academy
Mental Health Awareness – MHFA England
CPD Training (The Coaching Academy & Barefoot Coaching)
Confidence Coaching
Imposter Syndrome Coaching
Resilience Coaching
Stress Coaching
Positive Psychology in Coaching
Neuroscience & Coaching
Reinvention Coaching
Reviews
3 reviews (5.0)
I find working with Kate to be positively challenging. She's very professional and been able to help me unlock many new thoughts and ideas during our coaching sessions. I always complete a session feeling it was immensely worthwhile.

Colin Kelsall
I've been coached by Kate for some time now and she is the best coach I have worked with by a country mile. She is insightful, perceptive and has an uncanny ability to ask the perfect question at the perfect time. I owe a significant part of my personal and professional development to Kate and wouldn't hesitate to recommend her to anyone looking to move forward.

Adrian Wales
Kate is a superb coach. She supported me to overcome my fear of public speaking, which enabled me to deliver training and teaching to my peers.

Keeley Nicholas