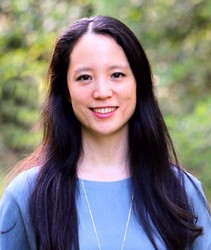 Kate Chartrand

Spring, Texas
Life Coach, Family Coach, Relationship Coach
CSMC, CLC, Certified Stress Management & Life Coach
Are you feeling burnt-out, overwhelmed, and exhausted, at work or at home, struggling to love life? With my "Beat Burnout & Thrive" program, I'll help you reset your life & flourish!
About Me
I coach stressed-out, overwhelmed moms and other individuals who want to beat burnout and thrive! When you work with me, you can transform your life - letting go of stress, overwhelm, and guilt, and feeling empowered, peaceful, and joyful. I'm a certified stress management & life coach with a master's degree in Family Science, and I am also a university instructor. I've been married to my husband for 22 years, and we have 5 kids.
My years of experience and knowledge in diverse areas have been condensed into a simple, yet powerful "Beat Mom Burnout and Thrive" 12-week coaching program. Overwhelmed moms - you will learn how to manage stress and all areas of your life so you can thrive! The tools and knowledge in this integrative program are all based on scientific research and real-life experiences, from my own life and my clients'. I also have a "Beat Burnout and Thrive" program for professionals.
If you need support in any area of your life and well-being besides burnout (relationship building, parenting, self-esteem, habit building, etc.) I am also happy to be your coach! When you work with me, I'll share simple and effective tools and gold nuggets of insights to supercharge your progress. Your coaching program will be individualized to meet your specific needs so you can reach your goals successfully.
I am Christian and a member of The Church of Jesus Christ of Latter-day Saints. I provide a safe, caring, nonjudgmental space for you and coach you based on your beliefs and values. In our sessions, you'll choose the topics you want to be coached on, and I will guide you with questions and insights along the path of self-discovery, supporting you every step of the way. It's such a powerful process, you'll be amazed at your breakthroughs and transformation. You'll learn to trust yourself and love and accept the incredible, beautiful person that you are, and to see that who you are is enough - YOU ARE ENOUGH.
Reviews
5 reviews (5.0)
I reached out to Kate to help me develop a clearer understanding of my needs regarding love and relationships. From the beginning, she was very supportive of my special requests and developed a coaching plan that fit my needs. Besides the 1:1 sessions, she worked with me using a variety of methods, including online modules and book assignments. Kate helped me identify my core values, and to state my vision and boundaries regarding romantic relationships. I always felt respected and cared for, and I could open up to her and share my honest feelings. The coaching helped me to get to know and love myself more, and to identify areas where I can improve, especially around noticing and acknowledging my feelings. After meeting with Kate, I feel better equipped to apply the tools in real life to achieve my vision. I highly recommend Kate to everyone who struggles with relationships and who wants to get a clearer picture of what they want and need.

Kilian Heilmann
When I came to coaching, I was looking for clarity around an important decision I had to make. Kate did an amazing job in helping me think through my options and align with my own truth. Working with Kate helped me gain a lot of clarity on my next steps, new awareness and refreshed confidence that I was able to navigate the challenges that lay ahead. Kate is an incredibly gifted professional and very experienced her questions and comments were spot-on! She is calm, patient and always listens with genuine curiosity. I highly recommend Kate to anyone who wants to explore their challenges in a safe space and gain actionable insight and momentum in driving their life forward. From my perspective, coaching is the best investment one can make. I found coaching to be a powerful experience. It completely changed the way I approach tough decisions as I learned to tap into my own pool of answers.

Lili Mihart
For many years Ive been struggling and living the fast-paced life that we all tend to do, so when Kate came into my life it was like a gift from the universe. Kate was always professional and empathetic in her approach. She met all, and exceeded my expectations at every session. She had incredible vision and was professional and caring. She allowed me to see my individual challenges and reach my own answers. All those pressures I put on myself to be perfect were in fact contributing to me being stressed and miserable. Kate has given me invaluable tools to help overcome any anxious/stressful moments that may arise. I am finally learning to get to know, accept, and love myself. This has involved taking time for myself without the guilt and the incredible importance of mindfulness. Kates caring nature, wealth of knowledge and kind heart has made this journey such a joy.

Melissa Middelthon
Like all other moms out there, I have a very busy schedule and deal with lots of stress. I wanted tools to help manage my stress, my time, and to learn how to build stronger relationships. What Im learning from Kate is that ultimately, Im working towards managing MYSELF and building a strong, positive relationship with MYSELF. This new understanding and the approach Kate shares is so empowering! For the first time in my life, Im learning the true meaning of self care. Im developing skills to effectively manage my life in a less stressful, more meaningful, focused way. Because of this, Im seeing positive results in relationships with other people in my life as well. I love the principles Kate teaches, both in her weekly online activity sheets, as well as during our coaching sessions! She explains concepts so simply and clearly, and offers powerful insights. Her SALLY model has completely changed my perspective on stress. It has been so helpful in recognizing, accepting, and dealing with stress, and realizing that stress actually plays an important role in our lives to an extent. I have always been a pretty high-strung person. I care a lot about doing things well, as I imagine most people do, but its often at the expense of my sense of inner peace, or even my health at times. Ive struggled to find balance as I often feel pulled in many directions, with so many things (or people) demanding my attention. Ive been good friends with Kate for many years and have always learned much from her, but as Ive worked with her as my coach, I have started to feel more calm and centered. She helps me feel more confident in my own abilities, and to trust myself. Her calm, reassuring manner helps me to feel encouraged and hopeful. Kate is an amazing person and coach! She offers powerful teachings, insights, and suggestions that can benefit anyone! You will find her warm and approachable. Her coaching is clear, nonjudgmental, and inspiring. She provides you with tools that will help you now and in the future. She helps you set reasonable, reachable goals and teaches you how to achieve them. You will notice and be happy with improvements in your life as you follow her guidance. I highly recommend using Kates services!

Lexye Thiele
I have to say, first we were friends, but them I took her two courses and they turned my life around. I am now onto a career, and college "BYU Idaho" She is kind, and gives points all the way through a solution to what we are experiencing. She has good long homework assignments, so when we graduate from her class we are on the road to healing, and finding a road that I could not of ever dreamed of. Please take her classes she is the best I have ever had. Thanks to Kate I am growing by leaps and bounds.

Nancy Conners