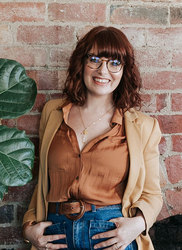 Kate McCready

Melbourne, Victoria
Leadership Coach, Career Coach, Business Coach
BBE (Bachelor of Business Entrepreneurship)
I coach mindful professionals, creatives and change makers to level up their potential in business, career, leadership and life from the inside, out ––holistically integrating work, life and self.
About Me
Hi there. I'm Kate. I'm a coach and meditation teacher passionate about supporting people to nurture, grow and share their unique potential. For me this is about helping you create equilibrium between purpose, prosperity, productivity, play and presence.
I love to work with passionate, curious, life long learners who want to show up fully in life and work, live their fullest potential and make a difference – large or small.
My coaching is developmental in nature - meaning the focus is more on learning, growth and positive momentum than it is on achievement. While of course we work towards your goals and support you to get where you want to go, our time together will be about so much more than ticking things off the list. It's about developing you as a person and helping you become confident in your own self leadership.
I work in the grey areas
I don't fit neatly into the professional working world or the spiritual woo-woo world. And I don't expect you too, either. My approach is part personal, part professional and a little bit spiritual. Because you, your work and your life aren't separate.
I blend the internal and external.
My experience in business (both big and small), human-centred -design and innovation gives me the skills to work with you on strategy, planning and moving forward in your work so you can have an impact and be successful.
But at the same time, I can also help you dig deep into the mindset stuff. The blocks, the internal battles, the things that are stopping you moving forward or sending you in the wrong direction.
I use a unique combo of strategic, practical, creative, empathetic and intuitive approaches to help you think big and make it happen with greater ease, flow and joy.
Reviews
Kate doesn't have any reviews yet.