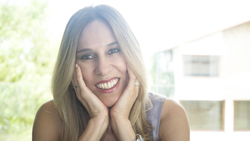 Katherina Capra

Miami, Florida
Executive Coach, Career Coach, Life Coach
BA, MS, Positive Psychology Practitioner
I work with clients empowering them to acquire a greater focus, self confidence, and resilience. Working with their whole selves utilizing their strength and skills in a scientifically proven way.
About Me
I'm Katherina Capra a trained economist with a MSC. I'm an expert in applied positive psychology and an ICF- certified professional coach.
I do executive coaching, career coaching and life coaching. I work with my clients in: relationship building, stress and time management; wellbeing, empowerment; resilience, empathy and emotional regulation.
I'm also the founder of a program on personal growth and adversity, I also provide executive courses that incorporates positive psychology, philosophy and theology with a business approach around the world.
I'm part of the coaches team at " Silicon Valley Change Executive Coaching" as well as associate coach at BetterUp. I have worked in Europe, Canada and Latin America. I also serve as the Vice Director of Global Empowerment Programming for WEDO, an NGO that works in 145 countries.
I speak Spanish, English, German and Italian
Reviews
3 reviews (5.0)
Katherina Capra is a caring, dedicated, and insightful life coach. She is a keen listener, and really helps with framing issues, so that one is better equipped to make improvements in one's life, whether it is personal or professional. I highly recommend her as a first rate coach!

Pat Hunter
Katherina has an unparalleled enthusiasm obtaining what she pursuits. It was a privilege having her as a coach during a career transition process where she surprised me with her ability to quickly asses the context and her eagerness to encourage me with short term challenges to achieve the best outcome during that period of my life.

Sebastian
Katherine is an exceptional coach and facilitator. As a fellow participant in the Applied Positive Psychology Coaching program and having worked close with Katherine on women's empowerment, business development and life coaching, I can highly recommend her. When you are looking how to strategize, grow and succeed in your persona and/ or professional life Katherine is the real person that you can find to help you to achieve your goals. She has strong experience working with high profile innovators, which today are leading the world with high tech companies. Extremely satisfied with her skill and support.

Dr Cristina Bertolotto