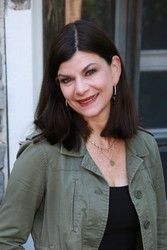 Katherine Sheldon

New Jersey
Business Coach, Entrepreneurship Coach, Leadership Coach
Growth Coach Business Coaching Certified, DISC Certified, Certified Behavioral Consultant, SPARK Mentoring, Author, Speaker
Are you a new or seasoned business owner, sales professional, executive who wants to level up their business? Through my Strategic Business Mindset approach I help you drive the results you want.
About Me
I help small to midsize business owners and executives who want to stop feeling overwhelmed or struggling in their business and instead want to scale up by increasing more revenue. They want to go from 6 figures to 7 figures or more.
Do you worry about having enough cash flow to make payroll?
Do you find you work long hours, taking you away from your family and friends? You don't have free time.
Did you want to make greater profits, but not sure which course of action will lead to more sales?
Are you interested in earning more and simplifying your life?
Through my signature series, unique to the Growth Coach, you will take part in the Strategic Business Mindset program which takes you on a journey to see the "big picture".
My coaching process catalyzes the mindset and behavior changes that enable you to become a more strategic leader, and realize and fulfill your business vision. You will have a better business, get better results and have a better balanced life.
Not only am I a coach, I am a business owner too. I run a successful recruiting and staffing agency in the mental healthcare field. So I understand first hand what it is like to run a business. You experience not only the highs of business ownership but also the lows. The strategies that I use for coaching business owners are the same strategies that I used to take my business from 6 figures to 7 figures while still being able to have time for myself.
I have a Master in Counseling Psychology and a MBA in Healthcare Management. I have worked in management positions in Social Services for over 20 years before starting my own business. I also recently published a bestselling book called Women Who Pivoted Post Pandemic which was number one on Amazon. I am a speaker on topics including Business Growth, Time Management, and Getting out of the Procrastination Trap.
I am here to help you create momentum for continuous work/life balance and improvement in your business which aligns with your vision.
Reviews
I highly recommend the Growth Coach's platform to anyone who is buried underneath there business, feeling alone in the process or those who need to fix there problem fast.

Jesse M