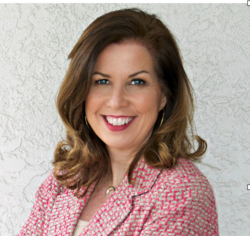 Kathie Iannuzzi

Pennsylvania
Life Coach, Career Coach, Executive Coach
TCM, HMBA, ACNP
I help men, women, and students take the lead in life to get where they want to be personally and professionally. Love and Leadership generate From Within.
About Me
Kathie Iannuzzi
Certified Life, Health, Axiogenics, Transformation & Mastery Coach.
Kathie Iannuzzi is an entrepreneur founding From Within, personal and professional coaching practice and My Path Ahead, nonprofit organization mentoring high school students.
Prior to starting From Within and My Path Ahead, Kathie enjoyed a career in the media industry starting as a producer in broadcast television then moving to cable in electronic retailing holding a variety of leadership roles at QVC in television production, sales, talent management, eCommerce and social marketing.
Leveraging her experience in building consumer confidence in products, brands, personalities, and programs through storytelling, Kathie is now dedicated to building confidence in teens and adults by helping them bring their true story to life and find their path to happiness.
Kathie graduated from Pennsylvania State University with a B.S. degree in Communications with a minor in Business. She holds a Certificate in NonProfit Management from The NonProfit Center at La Salle University's School of Business. She also holds Certificates in Health, Life and Transformational Mastery Coaching from the Health Coach Institute. She is also Axiogenics Certified in NeuroAxiology Cognitive Remodeling Technology.
Kathie and her husband John of 28 years have 3 children and two dogs. Their family resides in Glen Mills, Delaware County, PA.
Reviews
5 reviews (5.0)
Kathie is a master coach! She is smart, progressive in thinking, stays up on the latest information in her field and supplies her clients w/ the absolute best tools they need to succeed in life. However, coaching is more than just providing great information, its the intuitiveness, the insight, the connection she makes w her clients that makes her a master! Kathie has the ability to move you from where you are to where you want to be, and when you get there, you are so thankful for the journey!

Anonymous
I recently launched a non-profit organization, and Kathie Iannuzzi was absolutely central to our success. Her expertise is as evident as it is diverse. Kathie is among the best listeners I've ever met. She urged me to describe my vision, and she then did a remarkable thing. She LISTENED to every detail. By this foundation alone, Kathie truly GOT what I was trying to do. That set me on the right track to success. I learned quickly to defer to Kathie's direction, and I urge the same for future clients. She'll help you to create your vision. If you're naturally "good" as a communicator, Kathie can make you great. Kathie is prompt, flexible, and encouraging. She's also willing to take on responsibilities beyond her scope. She has great ideas. I'm delighted to enable her professional growth in any way I can. Anthony A. Wall, Jr. Founder and President, "Noesis".

Anthony A. Wall, Jr.
Kathie is highly skilled, naturally gifted and as genuine as you can get. Since working with Kathie, I have been able to grow and understand things about myself I wouldn't have been able to on my own. She is easy to talk with, truly listens and renders thoughtful questions, suggestions and solutions that are so effective in personal development! I am so grateful to work with Kathie and for all that she has helped me to become!

Michelle McCrane
I absolutely loved working with Kathie! She is pleasant and full of compassion. I looked forward to my time with Kathie because she listened to me like a friend and mentor. She filled the relationship gaps for me and provided inspiration and positivity. If you feel stuck personally or professional I would recommend that you connect with Kathie.

Lisha
Kathie is warm and wise. My teenaged daughter really values Kathies support and advice!

Sharon G.