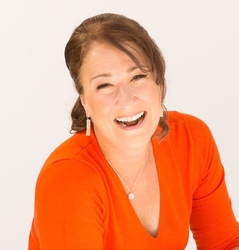 Kathy Gruver

Santa Barbara, California
Relationship Coach, Life Coach, Business Coach
CHt
My ideal are people in transition, looking for the next thing and ready to make changes. I also love coaching in relationships, individual as well as couples. Motivation, stress and goal setting too.
About Me
Hey all.
I help you navigate life and make changes to help you get to exactly where you want to be. Let's figure out where you want to go and I'll help get you there.
I ask powerful questions, can be very direct at times. I'll call you on your BS and hold you accountable to your action steps.
I've done a lot of work with millennials, women in business transition, men and women with stress and anxiety, and individuals/couples with relationship challenges. I also teach communication and love working with ego states (those parts of ourselves that we can get to know and bring forward).
I've been involved in health, stress reduction and human behavior for over 3 decades. I'm not only a coach, but also a hypnotherapist, motivational speaker, award winning author, stress expert and frequent media guest. My books have won 12 awards and I've lectured around the world including 2 TEDx talks. I've contributed countless articles and interviews internationally including The Dr. Phil Show, NPR and Sky News London.
From an education perspective. I've studied hypnosis at HMI and with some of the top teachers in the field. I attended CTI for my coach training and have studied mind/body at the Benson-Henry Institute for Mind/Body Medicine at Harvard.
I'd love to help you realize your dreams. I look forward to connecting!
For my fun and stress relief I play Dungeons and Dragons and do flying trapeze. Let's play!
Reviews
7 reviews (1 verified) (5.0)
I have had a terrific time working with Kathy! She's fun, easy to talk to and when I look at the progress I have made with her I am blown away. She makes "work" feel like fun.

Megan
Kathy will not just listen; she will hear you. She will guide you through and get to the answers you need, and you will discover that you had the solutions within you all along. Kathy is simply exquisitely good at helping you uncover them and sweep away the clouds of doubts and confusion. I most highly recommend her.

Lisa B.
Kathy has really helped me get INTO ACTION to accomplish my goals -- in a way that feels GREAT for me! I've been stressed out about growing my business and procrastinating for a long time. Certain tasks (recreating a website I love) felt like herculean efforts and I didn't know how to start. Kathy has helped me get in touch with my values and a vision for what I REALLY want, and has helped me break down my tasks into bite sized actions that are fun and achievable for me. I've spent much more time actually doing things that are important to me, than in the past where I've spent time stressing about the giant tasks I wasn't sure how to start. Kathy supports me in simultaneously dreaming big and being practical. If you're looking for a coach that will support you in accomplishing your dreams while staying in flow, look no further than Kathy Gruver.

Brian Basham
Kathy Gruver is a no-nonsense, yet compassionate, coach that held space for me and helped me to identify what I truly wanted and how to align my values with how I am showing up in the world. She challenged current perspectives that were no longer serving me and offered accountability and support for actions to shift those perspectives going forward. Kathys experience in a multitude of healing therapies provides versatility in her approach and the tools that she drew upon to create resonance during our coaching session. Her positive energy and enthusiasm for life exudes from every cell.

Crystal Robertson
Kathy has been great. She is versatile and trained in many disciplines. From the start, she has been willing to work with my needs and take the work where it needed to go by listening, learning, and asking questions. She is an intellectual, which I like, but she is also emotionally centered and intuitive; a great combination. She has a wonderful attitude and brings positivity to all areas of her work. Perhaps some of our success comes from how well our personalities jive, but at the very least I can assure you she is talented, dedicated, knowledgeable, professional, and competent.

Jon S.
Kathy has been coaching me for a few months now on a variety of topics: problems in my relationship, childhood traumas, improving my communication skills, learning more about myself and who I am. I enjoy speaking with Kathy, not only does she listen to me but she also gives me important pieces of advice and practical exercises to do. It is a process to improve one self, it requires a lot of work, time and motivation, so having the right therapist/coach by your side is very important. I am glad Kathy is part of this journey with me, cheering me along the way. Would totally recommend her as a life coach.

Giulia Tamburini
"Coaching with Kathy Gruver is one of the smartest career choices I have made. She has a no-nonsense, yet compassionate approach and her ability to get the heart of the matter is exactly what I needed to push through a very challenging situation. My time with her inspired me to re-align and re-focus. Thank you, Dr. Gruver!" ~ Nicole G, PRESeNT, llc, Owner

Nicole