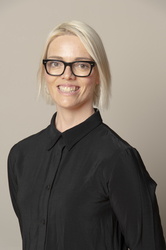 Katie Best

London, England
Career Coach, Executive Coach, Leadership Coach
BS, MA, PhD, MRes
Are you a senior executive who needs some help figuring out what comes next in your career? I can help! I'll partner with you to establish career steps that will work for you.
About Me
Hi! I'm Dr. Katie Best, and I coach executives who are looking for a change in direction. Have you outgrown your current role but aren't sure what to do next? Do you wish you had a clearer idea on what career step is right for you? Do the demands of your life mean you wish you had some time to think, reflect and plan your next move with a coach who can help you figure things out?
I can help. I can work with you to help you work out what you want to do next and how to get there.
My clients tell me that my approach helps them to discover what they want to do, and how to do it. After working through our coaching sessions, they have grown in competence and confidence at pursuing their dreams. They also have great tools and techniques to continue developing their thinking and career choices in the future.
I am a certified coach with a decade of coaching experience. I have consulted and trained on executive development for the past 15 years.
My clients have included Barclays; EY; Lewis Silkin LLP; Mishcon de Reya; The Olympic Legacy Corporation; ICAEW; Royal College of Anaesthetists; NHS; and Ropes & Gray. I hold a PhD in Management from King's College London Business School, and am Head Tutor on London School of Economics' MBA Essentials programme.
Reviews
2 reviews (5.0)
Working with Katie is giving me just structure I wanted for my process coming out of a long term role and charting new directions. She's both efficient and empathetic with quick, responsive thinking and ideas to move our conversation and sessions forwards. Already uncovering new insights and gaining clarity and we've only just started. Totally look forward to our sessions!

Karla Hill
Katie is fantastic! Working with Katie has allowed me to see a different point of view. With this, I have been able to recognise where I can improve myself. I have found balance in my way of thinking and making big decisions which has been hugely helpful. Im looking forward to working with Katie more in the future!

Alison Quinn