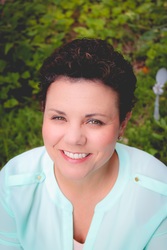 Katrina Jamison

Summerville, South Carolina
Executive Coach, Leadership Coach, Career Coach
PharmD
I coach individuals who are ready to take the next step in their professional career.
About Me
Katrina Jamison is a North Carolina native who currently resides in Summerville, South Carolina. She attended the University of North Carolina at Chapel Hill where she attained an undergraduate degree (BS in Biology and History) as well as a doctor of pharmacy degree (PharmD). Upon graduation, she started working for a large retailer, and has held various operational and strategic executive leadership positions.
In 2012, Katrina worked with a peer to develop the on-boarding program for an entry level director position. It was during that time that she found her passion for helping others find their career purpose. She is an active mentor within her work organization, with a goal of helping those mentees achieve the success each has the capacity to achieve. This is why she has also chosen to be a certified executive coach.
Outside of teaching/mentoring, Katrina has led diverse leadership teams that included leaders of various education levels, skill sets, passions, backgrounds, and internal motivations. She knows that a great leader has to be a leader that supports, fosters, encourages, others on their team to lead in their own unique way, while also placing high expectations on the team to achieve a common goal. Furthermore, a successful leader is a leader that knows her purpose, and helps each person on the team find theirs.
Katrina is a World Coaching Institute trained and certified coach with a concentration in career/executive coaching. She is a member of the International Coach Federation (ICF) and is in the process of securing her Associate Certified Coaching Certificate through ICF.
Reviews
Katrina doesn't have any reviews yet.