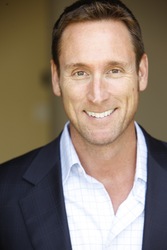 KC Hildreth

Park City, Utah
Executive Coach, Leadership Coach, Business Coach
BA, MA, MS, MBA, Dispute Mediation Certificate
I coach executives and entrepreneurs. I help executives cultivate their leadership skills and find joy in their work, and I help entrepreneurs build successful enterprises while managing their stress.
About Me
The best way to understand my coaching style and philosophy is to visit my website.
As an overview, I believe that each person has a unique and natural leadership style that can be cultivated to create success, inspiration and happiness. Each one of us has unlimited potential, and I teach my clients to access their own and to inspire others to do the same. Most importantly, I show my clients how to be very successful while at the same time feeling happy, healthy and free.
My ideal client is someone who is willing to look deeply at themselves, be open to questioning their assumptions, and willing to humble themselves to the process.
I get deep satisfaction from my work when a client feels 'total success', which means they are not only financially successful, but also feel a deep sense of meaning and joy in their lives overall.
Short background: I have started and run 8 companies, been CEO, COO and CTO, was a consultant to Fortune 50 banking and telecom firms, worked on Wall St. and Capitol Hill, raised venture funds and sold company for $80m, and have masters degrees in business, technology and psychology.
I offer a free 1 hour consultation...and would love to be of service to you in any way that I can!
Reviews
45 reviews (1 verified) (5.0)
Learned so much in even the first hour of time with KC. He was able to draw parallels in my businesses that got to the heart of my passion like a laser.

Kirsten Fox
From the minute I first met KC, I knew he was different from any other executive coach. His guidance has improved not only my business, but also my personal and spiritual life. KC has this amazing gift of bringing all the pieces together to help me work toward much bigger intentions than I ever would have on my own. He is a friend and one of my most trusted advisors.

Chris Bedel, President and CEO, Bedel Security
The beauty of what KC does is that he will meet you where you are and guide you up and up. In my experience, we started on one path then life derailed me a little, but he adapted and incorporated the circumstances. Challenges can be a great way to learn, especially with the help of an uplifting and experienced guide. I feel very lucky that we were working together through an unexpected and difficult time.

Lauren O'Meara, CEO, Plum Flower Software
KC is one of the most effective and innovative executive coaches I've worked with. In less than 6 months, KC has helped me make significant improvements in pushing my limits and discovering my true potential as an entrepreneur.

Rawy Iskander, CEO, Novela Neurotech
Self exploration is often required to overcome doubt, self-inflicted limitations and loss. KC continues to provide me with unique and meaningful perspectives on my journey of spiritual renewal and faith. We all tend to get "shaken & stirred" in our professional and personal lives; so having a mentor like KC has been invaluable. His counsel remains a safe harbor of clarity, meaning and trust.

Marc Maassen, CEO, BlueModus
I worked closely with KC for 16 months during the inception and launch of MarketTiger. He's quite simply an outstanding coach/mentor and a superb motivator. For someone who has been involved in a number of successful start-ups during which he's amassed wealth, knowledge and many influential contacts, he remains humble, approachable and yet extremely focused on achieving success. In a very hands-on way, KC taught us to be lean, mean and hungry - essential qualities for any leadership team in today's competitive world.

Alnoor Jiwani, COO, MarketTiger
KC is the best coach for success that I've ever engaged. His experience gives him the ability to make accurate assessments and inspire confidence. He interacts in a dynamic yet unassuming manner, and his recommendations yield remarkable success. I've become a better sales executive as a result of his guidance - and that's improved my bottom line as well as my company's.

Dan Kendall, Senior Director of Sales, Tandberg Television (Ericsson Group)
They say that it can be lonely when you are in a leadership position, and I once believed that. But I don't anymore. KC has been an indispensable mentor, friend and coach as I have had to navigate the leadership struggles of a growing company. I initially began working with KC to help me gain some clarity on what I thought was a one-time issue, but he has helped me rethink and re-evaluate every aspect of not only my role as a leader but my entire approach to the world around me. He has provided me unexpected insight on almost every situation I find myself in and has helped me quickly and clearly discover new ways to solve the problems I see (and even a few that I didn't see.) I have been able to find so much more joy in my day to day activities with my team and it has renewed my passion for being an entrepreneur.

Daniel Dura, CEO, Graphium Health
As an entrepreneur, working with KC has been an absolute game-changer. KC, has taught me how to tap into something inside myself that has helped me see much more clearly the potential for both myself and my company. KC, has always pushed me to reach for higher goals and to see more potential, and at the same time has treated me with the upmost respect. In a very short amount of time from when I started working with KC I was already realizing financial gains in my company from following his advice and guidance. I am definitely planning on maintaining my relationship with KC for the foreseeable future.

Ryan Quilter, Owner, Core Personal Fitness
I sought the guidance of KC thinking that my new business endeavors required direction and growth, and what I came to experience was something much greater and more profound. My work with KC transformed me completely. I have access to the woman I have always wanted to be in this world. Thank you KC, for an internal transformation that has enabled me to achieve abundance in business and spirit.

Brie Rosenfield, Marriage and Family Therapist
We are a small business with big dreams and we are in the middle of trying to manage substantial growth to get to the next step. In our business, there is a ton of complexities and business strategy involved every step of the way. KC has been a big asset to us in navigating the quickest path to reaching our goals. Having been down the road before us, he brings a wealth of experience to the table which instills the confidence we need to meet these challenges. It's about putting your best foot forward, and we are absolutely thrilled to have him on our team.

Tim Garman, Founder and President, Fairport Beverage Company
KC has helped me navigate through various situations in life. His extensive knowledge in the field of business coupled with his deep understanding of spirituality has made him a great coach in all areas of life. Spending time with KC has been one of the better investments I have made in myself and I am truly grateful to have met him.

Steele Dewald, Professional Golfer
KC has been an incredible executive coach for me. He has helped me refine our companies vision and direction, helped me think through and consult on the resolution of difficult challenges, and provided insightful coaching that has facilitated the growth of both our company and myself.

CEO (must be kept anonymous), Mid-sized Technology Company
KC has given me hope again. That is the best way I can say it. While most people wouldn't look at my life and feel sorry for me (I have a beautiful wife, 5 healthy, happy children, and am in year 5 of building a tremendously successful telemedicine startup). But before I started working with KC I had arrived at a point of despair – a point where I would never be able to live up to my ow expectations or accomplish what I had set out to accomplish. The pressure was too high, I was sleeping 2-3 hours per night, if that, and I felt like I was failing in every area of my life. I found it impossible to find peace and it was affecting my family and every other area of my life. Coming from this place of darkness it is not a light thing to say that KC has given me hope again. Nothing about the external pressures of my life have changed. I continue to operate a startup business in an extremely stressful, high-growth, and rapidly-changing environment, while trying to live up to the high standards I've set for myself to be a loving and helpful husband to my wife and a present father to my five young children. In fact, if anything the external pressures of my life have become even more challenging since I began working with KC. But KC's coaching, first through his gift for understanding the truth behind the challenges I face every day, and then by teaching me, in a relatively short period of time, to understand myself differently and to live my life differently, choosing to surrounded myself with love and joy rather than fear and doubt, is transforming how I approach every moment of every day. I have real tools that allow me to experience love and joy. And that that it empowering. I still have a to learn, occasionally finding myself overwhelmed and living in fear. Just recognizing that I am doing this helps me step away from myself, observe objectively, and somehow without manipulating my thoughts or using Jedi mind tricks, I find myself calming myself and moving in the right direction. KC has a gift for understanding and coaching anyone in a high-stress or overwhelming situation. After only a few months, he has made such a difference that I fell empowered to live the life I want to live. I know I need to stick with it, which is why I am careful not to declare victory after every good experience, but working with KC has been a tremendous opportunity for me to refill my soul with hope again and for the first time in a long time I am looking forward to the future instead of the other way around. Thank you KC!

Luke Leininger, COO, Avizia
As an entrepreneur I had no experience in a start-up technology business. KC is a key player in my company's development & communication from planning, legal to investors, not only for me but also for my customer's safety & security. He has extraordinary ethics which is a must for any type of business!

Pamela Clay, Executive Director, Living Advantage
KC is a rare business coach who has worked with me on business challenges, business goals and how to achieve those goals – but how he goes about this is the genius to his method. KC's approach is to understand me as a person, and to know my individual story including childhood, family and relationships. By learning and understanding my unique psychology and factors that could potentially be holding me back he is able to help me clearly see the best path forward. I recommend KC to any leader who wants to understand what holds them back, why they do what they do, and how to break through those mental barriers to become their best self.

Paul Cooney, CEO, Shamrock Consulting
I met KC while looking for executive coaches for our organization. He is one of those rare people who combines successful C-level leadership experience with a deep understanding of the human heart. He and his wife Neha developed and taught a course for us on introverted leadership that met the needs of that segment of our population better than anything we have offered before. It was very well received. My interactions with KC convince me that his whole-person approach to coaching can be life-changing, not only for individuals but for businesses as well.

Charles Terry, Organizational Development Manager, Multinational Defense Contractor
I feel extremely fortunate to work with KC. He has helped me grow in so many ways from bringing awareness to and overcoming personal obstacles, improving my communications skills, to advancing my aptitude in business development. He has helped me to discover what fulfills me professionally. I look forward to our time together and it never fails to come at just the right time. I have learned so much from him and what I've learned will benefit me for the rest of my life. Without sounding too dramatic, his coaching has been life-changing.

Amy Lickey, Senior Account Manager, Cadence Research and Consulting
In addition to a deep comprehension of our global marketplace, KC's most outstanding gifts are compassion for others, effective communication, and intellect. His experience combined with his humble character result in a unique and highly effective leadership resource to educate and train others. KC has positively affected my life both professionally and personally.

Corey Jenkins, Television Host
The executive offsite sessions that KC facilitated for the GoldPocket management team were critical to the development of the most effective and cohesive management team I have ever been a part of. I continue to apply the principals I learned from KC in my current role. KC is also a gifted coach and many of our team members developed into managers and leaders with his guidance.

Chris King, VP Finance & Chief Compliance Officer, MRV Communications
There are a lot of gimmicks out there today but my experience has been that nothing trumps dedication and hard work. I love working with KC because that is exactly what he teaches. He helps you build the solid foundation that has been shown to work over and over and in every situation.

Josh Ross, Owner, Josh Ross Creative
Over the last 6 years, I've been given the opportunity to work with KC as my business coach. The work with KC has helped me grow into a better leader for my company, but more importantly, it has helped me in my personal life. Through my work with KC, I've learned how to deal with challenging situations in both work and personal life. KC's guidance over the last few years has shown me how to find solutions within myself without telling me what to do, but by just listening and pointing me in the right direction. I truly believe that thanks to my work with KC, our company has been able to grow from a start-up company into a business, who can count the biggest leaders in the industry amongst its clientele.

Susanne Blassingille, Principal, Cadence Research and Consulting
I have worked with KC for the better part of ten years and I can absolutely say that he has been imperative in my personal and career growth. I was lucky to meet and work with KC early in my career and a lot of what I have learned helped me excel faster than I believe I would have had I not met him. His coaching has helped me become a better leader, facilitator and coach to my own team. The ability to help my own team grow has been crucial to the success of my business groups over the years. I would highly recommend working with KC.

Jeff Sellinger, Executive VP & General Manager, CBS Mobile
I am not sure KC would describe himself as a healer, but that is what he is to me. After one session with him my beliefs about what I can do with my business and how far I can take it completely changed. For the better! KC is very gifted at channeling the specific energy and information needed for me to open up to my potential. He is very intuitive and very pragmatic at the same time. After our session I have experienced a dramatic increase in energy available to me and it is like I have stepped into a freedom that I never knew was there. I highly, highly recommend KC.

Jeroen DeWit, Owner, Source Energy Therapy
I had the privilege of working together with KC for over 5 years as co-founder of GoldPocket Interactive. KC was key in the development of a committed and high-performance team. He has a unique talent for coaching and developing people. It was inspirational to see people grow in their roles under his guidance. I highly recommend KC and cannot state enough how much people can benefit from working with him.

Izet Fraanje, Senior VP, Tandberg Television
KC has helped me discover and own my leadership style. He has helped me implement strategies that have greatly improved my effectiveness as a leader. KC is very responsive and does an amazing job of tailoring his coaching to best meet my needs. I have learned so much as a result of my work with KC.

Robert Gloria, Principal, Environmental Charter Middle School
I have had the pleasure of working with KC in growing my business and overall getting a business plan in place. When I first met KC I was just trying to keep my head above water. Now I have the skills to not only grow my business but enjoy it along the way. KC is so great to work with…he is professional, talented, smart and truly wants you to succeed. Since working with KC I have been able to double my rates with my ideal clients! I have a coach for life and would recommend him to anyone that wants to take their business to a higher level. Thank you KC you truly are the very best!

Kristen Thomas, Founder & Principal Designer, Studio Thomas
For the past 2 years KC has helped me build a business plan, raise money and expand my business. He is supportive and insightful, and always available to talk me off the ledge! His guidance on management and personnel issues is especially helpful. Bottom line: I now have a successful, thriving business and the confidence to handle anything that comes my way!

Rachel Katz, Owner, Rachel Katz Jewelry
Working with KC has been life changing. Working in the technology startup community is ridiculously complicated. I started working with KC in late 2014. We agreed to meet periodically to discuss all of the hurdles related to being the CEO of a startup. From dealing with overbearing anxiety to balancing my work / home life schedule, KC had a huge role in helping me keep it all together. Regardless of the outcome, I felt like I was doing the right thing and working with KC made me realize that I was more than just a late night workaholic. I was an entrepreneur. It's likely that I would have given up on the things I was passionate about if I didn't have his support. I know for a fact that I will take the lessons I learned from KC with me for the rest of my life.

Patrick Gorrell, CEO, Worksfire
Founding a startup while pregnant is not an easy task and KC has helped and continues to help me and my company prepare for the challenges ahead. I started with KC after realizing I needed the help of someone who has "been there" before. Startups present their own unique set of obstacles. KC is not one of those coaches who is all about telling you what to do without actually having ever done anything themselves. Each tactic he suggests or business strategy he puts forth is based on his own experience. KC is the real deal!

Kelly Straub Hull, Founder and CEO, Hizzy
KC is an exceptional development leader and facilitator. He led my team at NBC Universal in a day-long offsite that produced clear, lasting results in areas of communication, teamwork, coaching and resolving conflicts. My team members enjoyed their time with KC and felt it was an important milestone in their own personal and career development. His excellent prep work combined with his natural gift for leading a group in a shared coaching and development experience made for a truly wonderful experience. We are excited to be planning our next team session with KC.

Jon Dakss, VP, NBC Universal
In life, there are only a few people who profoundly affect who you are. KC is such a person for me. As a CEO, social entrepreneur and father, I have faced difficult times over the past 2 years. KC somehow helped me remain objective, committed and inspired to lead every step of the way. What sets KC apart from any other human being I know is his ability to see the positive in everything without being unrealistic. He helped me find my personal strength and purpose to do what I needed to do without ever losing sight of who I am. I feel blessed to have KC in my life.

Michael Cant, President and CEO, MarketTiger
KC has the ability to positively affect your career no matter what role you have. He helped me better understand my strengths and hone my talents before I entered the role of CEO for the first time. He is a thoughtful coach who will take your success personally.

Eric Conley, CEO, Mixed Signals
KC is one of the most important people in my life. He is a true friend to those who are fortunate to call him such. He has an ability to connect with all different types of personalities and life philosophies, and considers all equally valid. He is one of the finest listeners, real listeners, I know. And though he has great awareness and knowledge on a myriad of subjects his humility and knack for self-deprecation inspires those who possess less of those traits to confide in him. He's as bright and insightful as they come.

Jim Staples CEO Orbridge LLC
I worked directly with KC for 4 years while founding a company. KC was instrumental in helping us form a strong corporate culture, and had a very positive impact on the morale of the employees. People who worked with KC were more productive, better managers, and almost always went on to do great things. I strongly recommend KC to any person or company who is interested in success!

Scott Newnam, President & CEO, AudioAdvice
KC was instrumental in helping me become aware of the power of focused development for individual and team potential, both as it applies to specific business dynamics as well as in application to everyday life. His passion for helping people recognize their own strengths and development opportunities, and his unique ability to encourage and develop people in a way that is cognizant of human emotion while being focused on tangible results, was a turning point in how I viewed my potential and how I apply that learning to everything I do. His no-nonsense approach and wealth of familiarity with many techniques, strategies and schools-of-thought, make him an ideal catalyst for dynamic growth for those that are willing to take up the challenge.

Joe Franzetta, Senior VP, Tandberg Television (Ericsson Group)
I came across KC not by accident but by a blessing. I was at a difficult point in developing and growing Samvit Wellness, and despite good intentions and work ethic, we were missing the bigger picture, organization and follow-through. Working with KC brought out the best in us and the transformation in the organization is incredible. I know, feel and experience a sense of being on the right path. It also shows in the bottom line and in how we are running the business. We have accomplished with KC's direction and help more than I ever imagined. I am truly blessed to have met KC and plan on keeping a close association in other endeavors to come.

Sergey Sorin, M.D., DABFM President, International Institute of Holistic Medicine Medical Director, Intl. Institute of Holistic Health CEO and Co-founder, Samvit Wellness
During the three years we worked together, KC provided invaluable guidance and coaching to me as I developed my managerial skills. His insights into the human aspects of leadership remain important assets in my toolkit. I have been successful in passing along the techniques I learned from KC to other managers, who have also benefited from them.

Ron Tache, VP, Visible Measures
KC has helped me to begin to answer the fundamental questions what do I want and what would I do if I wasn't afraid? His careful challenges and thoughtful probing helped me to reach deep within in myself and begin to make fundamental changes. Changes that required rewiring and repair.

Chris Donahue, President Paulist Productions
KC is one of those rare individuals who not only has the experience and real-world knowledge of what it takes to succeed, but also the ability to communicate it in a way that is both understandable and actionable. I have relied on KC's wise guidance on a variety of topics pertaining to the success of my business. In a world where anyone can put up a sign and call themselves a 'consultant' or a 'coach,' KC is the genuine article. My business would not be where it is today without him.

Sugata Biswas, Principal & Founder, Cadence Research & Consulting
For most of us, our business and personal lives are woven pretty tightly together. The skills I learned and wisdom I've gleaned from KC has helped me be a better business leader. In the wake of applying what KC has taught me, I've become a better husband, father and friend. Simply said, I'm a better human having worked with KC (and I thought I was pretty good already).

Merlin Clarke, Owner & Head of Happenings, Dogeared
Coming from the software engineering background, it was a little intimidating at first to manage a team of people. Learning (with KC) about how to communicate with team members and how to deal with people in general has helped me ease into the position. The "Manage people and tasks will be taken care of" mantra is something I try to live by every day. It helped us build a very strong, committed, and productive team.

Yoichi Yamamoto, Senior Director of Engineering, Tandberg Television
My relationship with KC has been an essential part of my personal and career life. KC's social intelligence and ability to see people's potential is amazing. With KC's help I have improved my attitude, changed my personal approach to situations, and learned to understand my environment. He has also helped me realize that learning and growth are an integral part of both my career and my life. Without KC's ability to understand my make-up, tap into my strengths, and identify and improve my weaknesses, I would not be where I am today.

Ed Skolarus, VP, Fox Reality Television
KC has been (and continues to be) an amazing asset to both my company and me. I was hesitant to engage with him at first because I felt like working with an executive coach might be considered a cop out – that is, until I learned that virtually every Chairman and CEO I admire also work with executive coaches. I've now become a believer, and KC gets all the credit. His expertise is just the right balance of tactical guidance, corporate strategy, company culture, people management, and, most importantly, self-management. I couldn't recommend him more highly.

Rich Hull, Chairman, Pongalo
Working with KC has been the literal definition of a life changing experience. Through his guidance, insight, intellect (and endless patience in my case), I have identified the past trauma that prevented my personal growth, come to terms with it – and am a better person, a better leader, and just plain happier than any time in my life. I'd recommend KC to anyone seeking, peace, change, and balance in their personal and professional life.

Garr Larson, President, Dogeared, Executive Founder, Hot Topic